http://www.NewsAndOpinion.com | A Web browser is a Web browser is a Web browser, right? Well, not if the browser is Opera, a nifty little product from a Norwegian-Swedish-Texas combine. You can pay $39 for a copy, but the free, ad-supported version might be all you need or want to surf the Web, gather news feeds and handle your e-mail needs.

Opera Software last week released version 7.5 of the browser for Windows, Linus, Unix (the FreeBSD variety), OS/2, Solaris and the Mac OS. Downloads of the various versions are available at www.opera.com. There are several substantial changes, the makers say, and I'm inclined to believe them.

The interface in the new version is different: along with fast browsing, you can integrate various Internet activities easily, and make them accessible from a new panel selector: one click takes you to e-mail, another to contacts, another to various Web links or bookmarks, and so forth. The program adapts to meet your preferences: a mail browser opens when reading mail, or you can select and edit contacts with a right mouse click. This integration makes it possible to spend much of one's working day in one place, Opera, instead of shuttling from address book to e-mail application to browser.

Opera Mail is described by its makers as "offering intelligent e-mailing with support for fast content search, a contact database, a newsreader, automatic filtering, and now features a spellchecker and RSS newsfeeds." Those newsfeeds offer a quick view into various publishers' offerings; among the pre-configured options for Opera users are BBC News and Wired magazine's technology reports. I've not yet plumbed all the depths of Opera's e-mail client, but there certainly seems to be enough here for most users, and for most situations. The way it is integrated into the main browser is a very positive design and usability feature.

The new version also offers an instant messaging, or "chat" client. In this case, it's compatible with Internet Relay Char, or IRC, and supports both private and group chats. This is great for companies or workgroup members to keep in touch without shouting across offices or down hallways.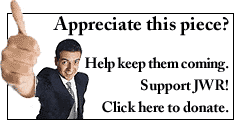 Jon S. von Tetzchner, CEO, Opera Software, said in a statement that he's confident about the new product: "Internet users who are looking for something faster, packed with fun features and innovations that will also make them more efficient when online, will find Opera a thrilling experience."

I don't know if I'd use the word thrilled, but I'm certainly impressed. The banner ads, which can either be random or "customized" to reflect the topics of the Web pages you're viewing, are really unobtrusive, which is why I'm not saying it's essential to buy the product: Opera is happy to let you have it free as you view the ads. It also works well across platforms, at least from my testing of both Macintosh and Windows versions.

The browsing experience is delightful, however, because it is fast, and because it's particularly easy to adjust the size of a Web page's onscreen display. Not every last page will scale perfectly - blame it on designers who work outside the Web's established standards - but in most cases, taking a page from 100-percent to 150-, 180- or even 200-percent size will make the whole thing easier to read and more pleasant to view.

Another nice thing to view are the various looks, or "skins" with which you can customize Opera's on-screen appearance. It can look like Netscape, Internet Explorer, Apple's Safari or just about anything else. These little add-ons are free at the Opera Web site, and offer loads of fun.
Find this column useful? Why not sign-up for the daily JWR update. It's free. Just click here.
JWR contributor Mark Kellner has reported on technology for industry newspapers and magazines since 1983, and has been the computer columnist for The Washington Times since 1991.Comment by clicking here.