http://www.NewsAndOpinion.com | It's small, but not too small, and compact without being powerless. The $999 (fixed lens included) Fuji Film FinePix S20 Pro is a stunning example of a good camera. It's just not for everyone.

I've grown partial to Fuji Film's digital cameras in the past year; the S2 Pro that I tested on a trip to Eastern Europe delivered some wonderful pictures. A photographer I highly respect tells me he likes the colors delivered by that model's predecessor, the S1 Pro, better than some other digitals.

Depending on your perspective, the S20 Pro, introduced earlier this year, is and isn't a "pro" camera: You can get a 6-megapixel photo from it, but you can't swap lenses. You will get more than a fair amount of performance from the camera (especially if you have a FireWire connection on your computer), but there are limitations.

In other words, it's a close call. Someone who relies on a camera to earn their living - if you take photos for publication, or shoot weddings - will find this a good auxiliary unit. Families will enjoy it for super-high-quality vacation snaps and shots of good times. In business, it would seriously augment the work of a claims adjuster or landscape architect or others for whom visual images are important.

The camera includes a 6-times optical zoom lens, and card slots for both an xD "Picture Card" - about postage stamp size - and an IBM/Hitachi Microdrive, a miniature hard disk drive. A compact flash (CF) memory card is not officially supported, although one Internet reviewer (www.steves-digicams.com) claims some CF cards will work in the device.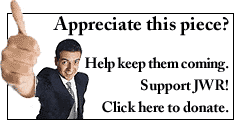 The camera boasts "near-film" quality for its new Super CCD "super dynamic range" sensor technology, which the firm says records 6.03 million pixels. The built-in lens is said to equal a 35-210 mm zoom lens, and in using it I found a fair range of wide-angle and telephoto options. It weighs a little less than 18 ounces, and is very comfortable to hold.

So what's not to like? The fixed lens might be a problem for some people; I also would like to have the CF-card as a more constant option; Microdrives are great, but there can be lag time between shots. The camera also lets you record short video clips. Perhaps avoiding the video recording would've allowed a bit more on the still side, such as a histogram display of the light coming into the camera, which is important to serious photographers who then can adjust settings to their best advantage.

The xD-Picture Card format is interesting but at the moment limited to a 512 MB maximum size: that means a maximum of 160 6-megapixel images in JPEG format, or 32 in the truly professional "RAW" format. In turn, you'd want to carry a lot of these expensive cards (list $230 each) if you're on the road.

As noted, I'm tossed about this camera. Overall, it reflects the super-high quality of Fuji Film's digital products, and for many, it will work just fine. Personally, I'm awaiting the chance to play with the soon-coming S3 Pro. It's price tag will surpass the S20 Pro's $999, but so, I expect, will its flexibility.
Find this column useful? Why not sign-up for the daily JWR update. It's free. Just click here.
JWR contributor Mark Kellner has reported on technology for industry newspapers and magazines since 1983, and has been the computer columnist for The Washington Times since 1991.Comment by clicking here.