Jewish World Review

Probe reveals creative ways New Yawkers scam affordable housing

http://www.jewishworldreview.com | (KRT) Some people are just dying to get a cheap New York City apartment.

Twelve ghoulish scamsters masqueraded as dead people to snag New York City Housing Authority rentals, a six-month city Department of Investigation probe found.

Among the ruses:

— To keep their dad's $210-a-month apartment in Brooklyn, two sons led the city to believe their dad was alive - even though he died in 1993.

— A woman pretended to be her grandmother, who had passed away in 1996.

— When city inspectors get suspicious, some scammers say the dead tenants are on vacation in Hawaii or Puerto Rico. One even tried to pawn off a dead man's twin as the actual tenant.

And while these liars lived in taxpayer-subsidized apartments, honest low-income New Yorkers put up with a waiting list of 240,000.

"To pretend the dead were living, these defendants developed intricate schemes to gain scarce and valuable public housing," said DOI Commissioner Rose Gill Hearn.

DOI investigators compared death certificates with tenant records and found the 12 bad apples in Manhattan, Brooklyn, Queens and the Bronx. The ripped-off rent was allegedly worth $123,000.

Renee Lucas, a Department of Education school aide, was by far the most creative, investigators said, trying to use a dead man's twin to fool the city, Hearn said.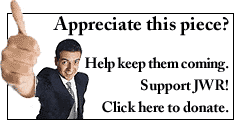 Lucas' friend Leroy Howell died in 1997; she wanted his Douglass Houses apartment in Manhattan for her son. For seven years, Lucas forged documents to make it appear Howell was alive and well and collecting Social Security, investigators said.
The Housing Authority understandably had trouble contacting Howell, so Lucas asked a worker to visit the one-room 11th-floor apartment.
When the worker showed up, Lucas allowed a Polaroid to be taken of "Leroy" wearing a shower cap and hospital gown inside the apartment, looking tired and a little confused.
Lucas eventually admitted "Leroy" was really Larry Howell, Leroy's twin, investigators said.
One neighbor said Lucas had pretended to be the dead man's wife: "It's not nice," she said when told of the allegations. "If she's a thief, she's a thief."
In Brooklyn, Maria McCants got her aunt to pose as her dead mother to hold on to her apartment in the Bushwick Houses, investigators said.
The aunt allegedly even visited Housing Authority offices to sign documents in the name of her dead sister, investigators said.
The Duff brothers allegedly kept their scam going through three presidential administrations.
When Robert Duff died in September 1993 at age 69, sons Fred, 42, and Brian, 34, pretended for the next 11 years he was still alive to keep the $210-a-month pad, prosecutors allege.
They used copies of Social Security checks and forged documents to keep Housing Authority bureaucrats at bay.
One of the Duffs' neighbors, Fay Austin, 48, who waited for 15 years to get an apartment, didn't know about the allegations but understood the need to pass on what you've got to your kin.
"If I pass and I have my son on the lease," she said, "I'd like him to take it over."
Carl McIntosh got a nice five-room apartment in the Edenwald Houses in the Bronx. After his mother, Thomasina, died in 2000, Carl McIntosh - who was living illegally with his mom - forged documents to hold on to her apartment, investigators said.
Confronted by DOI with the fact that mom died in May 2000, Carl kept insisting she was alive, investigators said.
Then there's Carl Hopkins.
He was living legally with his mother, Bernice, in the Smith Houses on the lower East Side when she died in 1993. He could have stayed there as a family member and tenant of record.
Instead, investigators allege, he pretended Bernice was still alive. Now he faces prosecution.
Every weekday JewishWorldReview.com publishes what many in Washington and in the media consider "must reading." Sign up for the daily JWR update. It's free. Just click here.
Comment by clicking here.

© 2004, New York Daily News Distributed by Knight Ridder/Tribune Information Services