Diabetes may increase risk of Alzheimer's, study finds


http://www.NewsAndOpinion.com | (KRT) Having diabetes in middle age raises the odds of developing Alzheimer's disease by 65 percent, according to a new study that highlights a disturbing concern for an aging and overweight U.S. population.
The study makes one of the strongest connections yet between diabetes - one of the fastest-growing diseases in recent years - and Alzheimer's, a disorder that some think might overwhelm the health care system in years to come.
"Our confidence that diabetes is linked to Alzheimer's is pretty strong," said Zoe Arvanitakis, lead author of the study and a neurologist at Rush University Medical Center in Chicago.
Type 2 diabetes, which accounts for about 95 percent of all diabetes cases, is closely linked to obesity and has increased dramatically in recent years. An estimated 17 million Americans have Type 2 diabetes, including about 20 percent of those over 65. Diabetes also is a major risk factor for heart disease.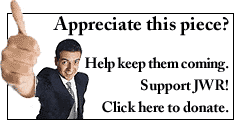 In addition, 41 million people between the ages of 40 and 74 have prediabetes, a serious condition in which blood glucose levels are abnormally high, according to the American Diabetes Association.
About 4.5 million people have Alzheimer's. That number is predicted to grow to as many as 16 million by 2050.
William Thies, vice president for medical and scientific affairs at the Alzheimer's Association, said the new research is one of the first long-term studies to follow people with no signs of Alzheimer's and track how diabetes affects their risk of getting the brain disease.
"It's a powerful argument for doing everything you can to control your blood sugar," Thies said in a statement.
The study, released Monday and published in the May issue of the Archives of Neurology, involved 824 Catholic nuns, priests and brothers 55 and older from several states, including Wisconsin. They were given 19 different cognitive tests each year for up to nine years.
Other studies have suggested a link between diabetes and Alzheimer's.
One study last year linked insulin levels to beta amyloid, a protein that accumulates in the brain and is considered the hallmark of Alzheimer's. Another study last year found that people who did not process glucose efficiently and who were considered prediabetic were more likely to have memory problems.
In the current study, researchers used a battery of mental tests, not only to diagnose Alzheimer's but also to see which cognitive functions were affected the most by diabetes.
They found that diabetes seemed to affect some cognitive functions more than others. The speed at which people make perceptual comparisons - such as looking at two strings of numbers and quickly determining whether they are different - declined 44 percent more over time in those with diabetes.
Perceptual speed also is a cognitive function that tends to slow down in people who have had a stroke, raising the possibility that diabetes damages the blood vessels of the brain.
In other measures of cognitive function, there was no change over time between the group that had diabetes and the group that did not. However, at the start of the study, those with diabetes did not perform as well on several cognitive skills.
The study's strengths were the large number of people in it and the fact that they were followed over a long time, said Neil Buckholtz, chief of the dementias of aging branch of the National Institute on Aging, the division of the National Institutes of Health that funded the study.
However, because the study group included only men and women from the Catholic clergy, it may not be fully applicable to the general population, he said.
Nonetheless, the study raises the concern that the number of Alzheimer's cases could go even higher than projected in years to come, Buckholtz said.
At the same time, it creates an opportunity because Type 2 diabetes is a modifiable risk factor, he said.
"It can be treated and prevented," he said.
Arvanitakis said that all the subjects of the study have agreed to donate their brains when they die so that researchers can study the pathological effects of diabetes related to cognitive decline.
Appreciate this column? Why not sign-up for the daily JWR update. It's free. Just click here.

Comment by clicking here.