[ J E W I S H L I V I N G ]
itamar diarist
Giving "sudden death game"
a new meaning
By Harvey Tannenbaum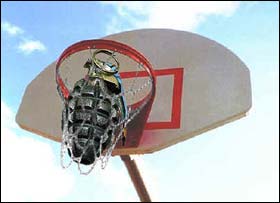 Our man in Israel captures a side of the news that will be, no doubt, either ignored or equivocated away by the likes of The New York Times. Read this piece only if you are not afraid to confront unsanitized reporting and raw emotion.




reality-check
Hamas big: Any deal with Arafat or Arab country is worthless
By Sana Abdallah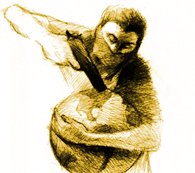 The leader of the military wing of the Palestinian Islamic extremist Hamas group warned in an interview published yesterday that suicide attacks against Israel would continue, despite stepped up efforts to stop them by Arab countries and the Palestinian Authority.
controversy!
How Harvard and M.I.T. professors are planting a seed of malevolence
By Ruth Wisse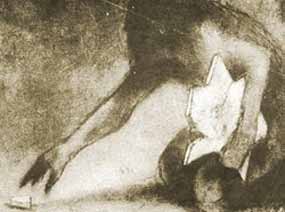 Critics rev up antagonism toward the only minority. It's trendy to denigrate.
[ D A I L Y I N S P I R A T I O N ]



WISDOM EACH DAY:
Stealing the minds of others




[ L I F E S T Y L E S ]

Dr. Peter Gott: How much follow-up after a heart attack?

Brain scan shows who will get Alzheimer's

Heart attack genes discovered

Bruce Williams on JWR: Avoid selling via 'rent-to-own'; baffling car; highest return, no-risk, short-term investment




[ I N S I G H T ]



Anne Applebaum: When Dubya met Pooty

Andy Rooney: I'm breaking a rule in this column that I won't likely ever do again

Argus Hamilton's daily chuckle (THIS GUY IS FUNNY!)
---
BUSH URGES CIA TO PRETEND FBI AGENTS ARE RUSSIAN SPIES
Elaborate Charade Will Boost Sharing of Classified Information, President Believes

— Andy Borowitz
---
Capital Comment: Daily news notes, political rumors and important events that shape politics and public policy in Washington and the world

Ranan R. Lurie: The giant with three tasks has only two hands: What I know from speaking to Musharraf and Gandhi (CLARITY!)

Diana West: Have you forgotten we're at war?

Betsy Hart: When sameness of attitudes brings security

Jack Kelly: Taking on common sense

Jeff Jacoby: A real threat? (SPOT-ON!)

Mort Kondracke: Bush still sailing, Hill up for grabs

Michael Kirkland: Court divides again on federalism

John Leo: A gay culture in the church

MUGGER: Political paranoia

James K. Glassman: He moves in mysterious ways (SMART!)

Wesley Pruden: When the president has to button his lip

Joel Mowbray: Coddling Castro

Frank Gaffney: Bush's Russian gamble

Paul Greenberg: Arm the pilots

Michelle Malkin: Borders, cyanide, and terrorism (OUTRAGEOUS!)

Walter Williams: Creating poverty





[ W O R T H 1 0 0 0 W O R D S ]

Mallard Filmore

David Cox

Lurie's World

Gary Varvel

Michael Ramirez

Gary Brookins

Bob Gorrell

(Att. working columnists and editorial cartoonists: Think you have what it takes to be featured on JWR? Drop us a note. And readers: We're always open for suggestions!)

[ F A S T P O L I T I C S&nbsp ]








require ("t-ssi/rtorah.html"); ?>