[ J E W I S H L I V I N G ]
reality-check
Back to Reform School
By Jonathan Tobin


Aid to the Palestinians in the past subsidized corruption and terror. What makes us think this time will be different?
you read it here first!
New Peril: Hezbollah's Wider War
By Richard Z. Chesnoff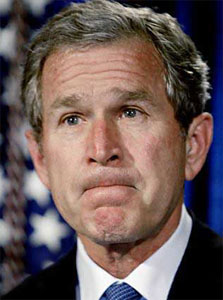 Here's a deep new wrinkle for the Bush administration's Mideast peacemaking efforts: Hezbollah, the heavily armed, Lebanese-based Islamic terrorist organization, has decided to expand operations and is sending terror squads to operate along Israel's eastern and southern frontiers.
perspective
Killing Jews For Peace
By Greg Crosby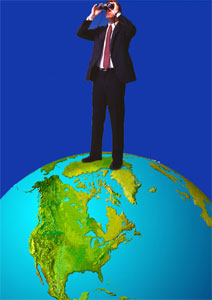 Is backing down to terrorism in order to garner positive "world opinion" the way to go? By so doing, just which enemy does Israel think will suddenly be their friend? Will Islamic clerics in Saudi Arabia and Egypt have a change of heart? Will French anti-Semitism instantly disappear? Will the United Nations take on a decidedly pro-Jewish stance? Will college professors and the news media begin to see the light and embrace Israel?
[ D A I L Y I N S P I R A T I O N ]



WISDOM EACH DAY:
Guard your tongue!




[ L I F E S T Y L E S ]

Dr. Peter Gott: Seeking second opinions at teaching hospitals; the basis of a beer belly; What symptoms of prostatic disease would warrant a checkup by a doctor?

Pacemaker technology rescues sick stomachs

Broccoli destroys cancer-causing bacterium

Bruce Williams on JWR: Buy a house or invest?; the proceeds from life insurance and taxes




[ I N S I G H T ]


Kathleen Parker: Bush caving in to the puppeteers

Art Buchwald: Malice On Purpose: I'm scared!

Argus Hamilton's daily chuckle (ZINGERS, SUPER-SIZED!)
---
U.S. ISSUES LIST OF 5,000 BAD THINGS THAT MIGHT HAPPEN SOMEDAY
Falling Pianos Top List of Hypothetical Bad Things

— Andy Borowitz
---
Debra J. Saunders: Your tax dollars on drugs

Norah Vincent: Traveling under the shadow of anti-Americanism (SPOT-ON!!)

Wendy McElroy: Feminists claiming motherhood as liberal cause

Clarence Page: Fidel's new apartheid for tourists

Bob Greene: Trash cans, ice cream and common sense

Robert Tracinski: Freedom's defenders (GREAT!)

David Limbaugh: Bovine badinage

Don Feder: For public education -- America is history

George Will: Civil-rights realist

Nat Hentoff: Betraying today's Sudanese slaves (OUTRAGEOUS!)

Cal Thomas: Bringing a very good thing to light

Bill O'Reilly: Culture has consequences

Thomas Sowell: An ancient fallacy





[ W O R T H 1 0 0 0 W O R D S ]

Mallard Filmore

Jack Higgins

Lurie's World

Bob Gorrell

Mike Shelton

Wayne Stayskal

Mike Lukovitch

(Att. working columnists and editorial cartoonists: Think you have what it takes to be featured on JWR? Drop us a note. And readers: We're always open for suggestions!)

[ F A S T P O L I T I C S&nbsp ]








require ("t-ssi/rtorah.html"); ?>