[ J E W I S H L I V I N G ]
not a parody!
Despite authenticating seized terror documents, State Dept. blames bombings against Jews on Israel
By Eli J. Lake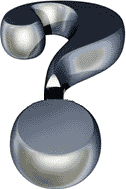 According to the State Department's latest report on "Patterns of Global Terrorism" -- the first to be published since the Sept. 11 terrorist attacks on New York and Washington -- Israeli military attacks on West Bank cities and targeted strikes against Palestinian police stations and security establishments undermined Arafat's ability to arrest extremists and restore order.
Yet, at the same time, Ambassador Francis X. Taylor, the State Department's Coordinator for Counterterrorism, said he believes Palestinian documents seized by the Israelis in West Bank raids last month are authentic.
perspective
The economics of terrorism:
When class envy leads to hate
By Ralph R. Reiland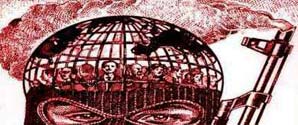 David Brooks, a senior editor at The Weekly Standard, calls it "bourgeoisophobia" --- the hatred of success, most particularly the hatred of commercial achievement. In no small part, it's the kind of mindset that pushed Mohammed Atta to smash a passenger plane into the World Trade Center, the kind of resentment that drives the Arab street to cheer when a 10-year-old blows himself up in a trendy Israeli discotheque.




[ D A I L Y I N S P I R A T I O N ]



WISDOM EACH DAY:
Man's tripartite composition




[ L I F E S T Y L E S ]

Dr. Peter Gott: Primer on Barrett's esophagus; vitamin E and zinc supplements can reduce swelling of the prostate gland?

Old age continues to push boundaries

Diabetes, pancreatic cancer link seen

Bruce Williams on JWR: Canceling escrow account; there is life after bad credit; borrowing money against investments




[ I N S I G H T ]



Dick Morris: The Clinton failures

Capital Comment: Daily news notes, political rumors and important events that shape politics and public policy in Washington and the world

Argus Hamilton's daily chuckle (THIS GUY IS FUNNY!)

Ian Shoales: We baby boomers used to rule the roost

Andy Rooney: The history of history

Robert Tracinski: What they knew and when they knew it

Stanley Crouch: Our culture is becoming cartoonish

Don Feder: Europe's irrelevant and knows it

James K. Glassman: Reel in these stocks (SMART!)

Paul Greenberg: Pictures at an exhibition

Bob Greene: Apartments as weapons of destruction

Larry Kudlow: They're trading places

David Limbaugh: Casting more partisan stones

MUGGER: What did The Times know ...?

Debra J. Saunders: Who knew?

Michelle Malkin: Foreign student tracking fiasco

Wesley Pruden: The tar and feathers seem to be missing

Kathleen Parker: In a parallel universe, Sept. 11 never happened (BRILLIANT!)

Walter Williams: Do we want democracy?

Thomas Sowell: Next stop: Supreme Court?





[ W O R T H 1 0 0 0 W O R D S ]

Mallard Filmore

Mike Shelton

Jeff Stahler

Gary Varvel

Wayne Stayskal

Michael Ramirez

(Att. working columnists and editorial cartoonists: Think you have what it takes to be featured on JWR? Drop us a note. And readers: We're always open for suggestions!)



[ F A S T P O L I T I C S&nbsp ]








require ("t-ssi/rtorah.html"); ?>