[ J E W I S H L I V I N G ]
wake-up call
What type of fiend encourages children to become homicide bombers? Meet some 'Palestinians' from the 'burbs
By Linda Chavez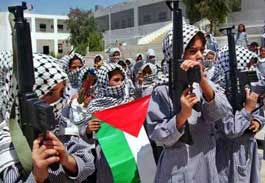 "It doesn't matter who dies," says one "Palestinian" boy, "just as long as they're Israeli." The boy's mother blames Israel for turning her son into a hatemonger. "They've made him violent and hate them," she says of her American-born son.
The boy's father offers, "If his time has come, he will die, regardless of where he is. But at least he will die for a cause. I will live the rest of my life being proud of him."
perspective
A proud member of the world's two most hated peoples
By Dennis Prager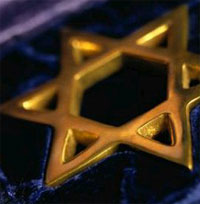 If you knew nothing about a person, but needed to make a moral assessment of him, how would you go about it? Most of us would assume that one effective way would be to identify the person's friends and enemies.
If the list of friends were people you knew to be particularly decent, or if the list of enemies were known to be particularly indecent, you would undoubtedly feel good about the person.
This applies equally to nations.
context
Likud right to reject state of chaos
By Don Feder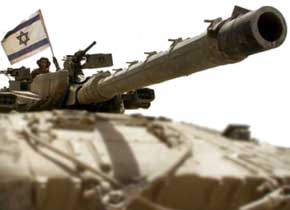 KFAR ETZION, Judea | Standing on the disputed land called the West Bank, the logic of the Likud Party's decision to bar the creation of a Palestinian state of chaos is indisputable.
[ D A I L Y I N S P I R A T I O N ]



WISDOM EACH DAY:
An investment where there is no risk of any loss and a fair chance of gain, would we not invest?




[ L I F E S T Y L E S ]

Dr. Peter Gott: Senior has corneal dystrophy; causes of hip and back pain

Cell phone base stations might detect and track airborne chemical, biological or radiological attacks

Truckers becoming terror fighters

Bruce Williams on JWR: Planning for early retirement; a straight life option v. term insurance




[ I N S I G H T ]



Barbara Amiel: Why protecting the peace will make a mockery of justice (EXCELLENT!)

Art Buchwald: Those in depression

Argus Hamilton's daily chuckle (THIS GUY IS FUNNY!)

Capital Comment: Daily news notes, political rumors, and important events that shape politics and public policy in Washington and the world

Lenore Skenazy: A Little Too Spicy (GREAT!)

Frank Gaffney: Ex-presidential misconduct

Laura Ingraham: Former presidents who don't understand the word "former"

Jack Kelly: If there is a way for America to lose the war, Gen. Tommy Franks can find it

David Limbaugh: Rethinking the united nations

Julia Gorin: Jimma, go away! (OUCH!)

Dick Morris: Pataki positioned to win

Wesley Pruden: A valuable lesson in wooden shoes

Bob Greene: The lies they try to tell about Charles (OUTRAGEOUS!)

Gayle A. Cox: We need more mean mothers

MUGGER: NO EVANGELICALS ALLOWED

Michelle Malkin: Cigarette taxes and terrorism

James K. Glassman: It's a "small" world (SMART!)

Walter Williams: Caring about the future





[ W O R T H 1 0 0 0 W O R D S ]

Mallard Filmore

David Cox

Jeff Koterba

Gary Brookins

Joe Heller

Wayne Stayskal

(Att. working columnists and editorial cartoonists: Think you have what it takes to be featured on JWR? Drop us a note. And readers: We're always open for suggestions!)



[ F A S T P O L I T I C S&nbsp ]








require ("t-ssi/rtorah.html"); ?>