[ J E W I S H L I V I N G ]
reality check
A Nation Like Ours: Why Americans stand with Israel
By David Gelernter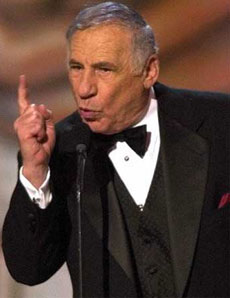 A philosopher's job is to show you what you would otherwise miss because it is right in front of your nose, too close to focus on. In one of Mel Brooks' worst, funniest movies, he played a "stand-up philosopher," and we could use some stand-up philosophy right now.

Have you ever wondered (a stand-up philosopher might ask) why so many Americans feel an instinctive sympathy for Israel that Europeans can't understand?
perspective
Does the truth even matter? Why does the world ignore proof of Saudi and Arafat links to terror?
By Jonathan Tobin
When I visited a class of high school students recently, one of them asked me a rather pointed question.
"Is there such a thing as a story that is objectively the truth," he inquired.
"The obituaries," I replied.
The answer got a laugh, but he deserved a more in-depth answer than the limited time permitted.
Indeed, observing the diplomatic minuet currently being danced between Israel, the United States and our principal Arab "ally," Saudi Arabia, I canít help but think about how little impact that studentís principle concern ó the quest for truth ó is having on American foreign policy these days.
context
The ugliest allegation
By Rabbi Pini Dunner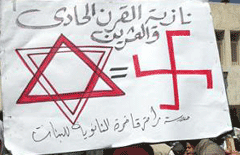 With increasing frequency, pro-Arab advocates and Arafatists are making the comparison of Israelis with Nazis --- and "Palestinians" as their "Jews." You hear it on cable TV -- where loud mouth hosts, suddenly fall silent -- in the press, and on the radio. It makes for a powerful soundbyte, to be sure. But how true is it?
[ D A I L Y I N S P I R A T I O N ]



WISDOM EACH DAY:
Do the right thing --- quickly




[ L I F E S T Y L E S ]

Dr. Peter Gott: Evista; Is honey useful treatment for burns?

NASA project could impact brain injury sufferers

Survey: Summer hiring to increase

Bruce Williams: Home equity loan to finalize a divorce settlement; How can we make senior's money and let her live the way she would like to?




[ I N S I G H T ]



Joe Bob Briggs: Finally, boys' schools will stop being whupped upside the head

Bill Steigerwald: On media: The magazine industry's annual exercise in self-puffery

Argus Hamilton's daily chuckle (ZINGERS, SUPER-SIZED!)

Capital Comment: Daily news notes, political rumors, and important events that shape politics and public policy in Washington and the world

Katrina Woznicki: Is America prepared for terror attack on food supply?

Debra J. Saunders: Home of the brave -- oops, scratch that

Michael Long: The Carnival at the FAIR: "Unbiased" acquires a new definition

Jack Kelly: Impartial justice against Americans by the UN? (IMPORTANT!)

Greg Crosby: Let the war conclude

Kathleen Parker: Alert: Disturbing evidence of common sense found at Harvard

Bob Greene: The cruel and unusual death of Charles Green (OUTRAGEOUS!)

John Leo: Running away with the law

Steve Young: AM Radio and Enron

David Limbaugh: Conservative talk radio: Liberalism's favorite target

Nat Hentoff: Moral equivalency's end (EXCELLENT!)

Jonah Goldberg: The trouble with Title IX

Charles Krauthammer: Cloning debate is not another monkey trial

George Will: In Vegas politics, all bets are off

Bill O'Reilly: Silence of the lambs

Thomas Sowell: Peter Bauer's uphill battle against prevailing orthodoxies





[ W O R T H 1 0 0 0 W O R D S ]

Mallard Filmore

Lurie's World

Gary Varvel

Wayne Stayskal

Mike Shelton

Jack Higgins

Michael Ramirez

(Att. working columnists and editorial cartoonists: Think you have what it takes to be featured on JWR? Drop us a note. And readers: We're always open for suggestions!)



[ F A S T P O L I T I C S&nbsp ]








require ("t-ssi/rtorah.html"); ?>