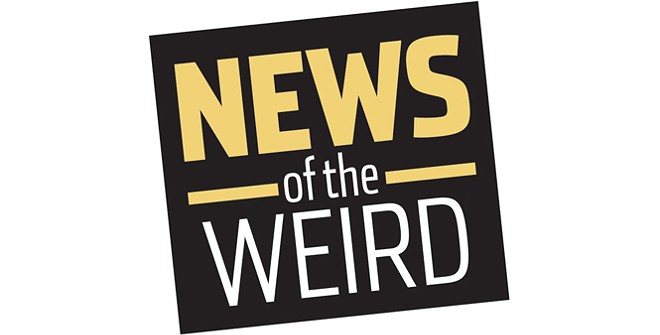 •
Researchers at St. Mary's Hospital in London had been stumped how 10 British men had contracted a rare virus called human T-cell leukemia virus type 1.
The men weren't intravenous drug users and hadn't had transfusions; none of them displayed any symptoms, but doctors had identified the virus through bloodwork.
Dr. Divya Dhasmana, co-author of a study published March 13 by the U.S. Centers for Disease Control and Prevention, was eventually tipped off to the source of the infections when she saw scars on one of the men's back: The men participate in blood-shedding religious rituals, such as cutting or whipping themselves.
The rituals the men reported include striking the forehead with a knife, then passing the knife to other men; or striking the back with a chain of blades.
Dr. Dhasmana told the Associated Press that one infected man told her the blades were soaked in a bucket of antiseptic solution between uses, but that didn't prevent the virus' spread.
"Our message is not 'Don't do it,'" said Dr. Dhasmana. "Our message is, 'If you do it, don't share equipment.'" [Associated Press, 3/13/2019]
• A 43-year-old man in Nimbin, Australia, has the proliferation of modern technology to thank for his life. Reuters reported that on March 13, the unnamed man arrived home only to find a 39-year-old man "who was known to him," waiting outside with a bow and arrow. As Man A raised his mobile phone to take a picture of Man B, Man B "engaged the bow and was ready to fire," according to a police report. Man B "fired the arrow at the resident, which pierced through the man's mobile phone, causing the phone to hit (Man A) in the chin.
It left a small laceration that didn't require medical treatment." Man B was arrested at the scene, police reported. [Reuters, 3/14/2019]