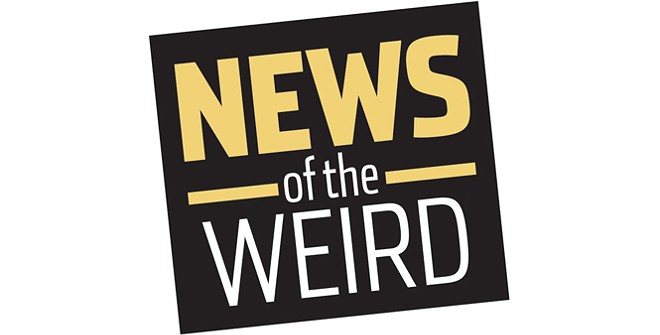 In Ljubljana, Slovenia, an unnamed 21-year-old woman and a 29-year-old relative were arrested for insurance fraud, police announced on March 11, after the young woman cut off her hand in order to collect almost 400,000 euros in insurance payments.
Two other relatives were released in the case. The four had recently signed up with five different insurance companies for life and injury coverage.
"With one of her accomplices, she intentionally amputated the hand at the wrist with a circular saw, hoping to stage it as an accident," said police spokesman Valter Zrinski, according to the Daily Mail.
The group left the hand behind when they went to the hospital, intending to ensure a permanent disability, said police, but doctors at the Ljubljana University Medical Center were able to retrieve and re-attach it.
The woman and her accomplice face up to eight years in prison. [Daily Mail, 3/11/2019]
• In Granville County, North Carolina, Melissa Anne Godshall, 31, and her boyfriend, Robert J. Kennerley, 46, were minding their own business, panhandling at the side of the road, when a car pulled over and Godshall received an unusual proposal: Levan Lomtatidze, 44, from the nation of Georgia, would pay her $12,000, give her a car and make rent payments for her if she would marry him so he could stay in the United States.
She agreed, according to U.S. Attorney Robert J. Higdon Jr., and Kennerley served as a witness at their nuptials.
Alas, this romantic partnership was not to be: On March 7, Godshall and Lomtatidze were indicted by a federal grand jury and charged with conspiracy to commit marriage fraud, marriage fraud, visa fraud and making false statements in immigration proceedings, the Raleigh News and Observer reported.
If convicted, the two face 30 years in prison and a $250,000 fine.
Best man Kennerley also faces prison time and fines for aiding and abetting marriage fraud. [Raleigh News and Observer, 3/8/2019]