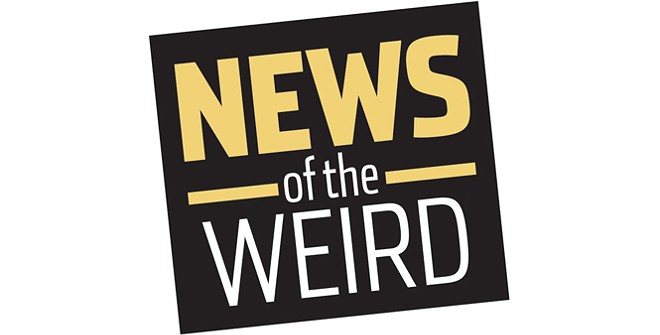 •
Drivers along southbound Interstate 880 in Hayward, California, were pleasantly surprised on March 4 when they saw $20 bills flying through the air.
Some motorists stopped to collect as many as they could, but the mystery lay in where they came from. The next day, members of a family, who wished to remain anonymous, admitted to KTVU that they tossed $500 worth of bills into the air as they drove back from a funeral; the unexpected windfall was intended to honor their deceased family member. It's an "Oakland thing," one person explained. [KTVU, 3/5/2019]
• As Clayton Lucas, 25, was being transported through East Deer Township, Pennsylvania, from a halfway house to a treatment class on the morning of March 4 (69 days after Christmas), the van driver regaled him with Christmas songs.
Turns out Lucas isn't a fan of holiday tunes, so he reached into the front seat and began choking the unnamed driver, who was strangled almost to the point of losing consciousness, according to police.
KDKA reported that another driver flagged down a state trooper and alerted him about an altercation happening on the shoulder of the highway.
After a struggle to get handcuffs on Lucas, the officer deposited him in the Allegheny County Jail, where he will face multiple charges. [KDKA, 3/8/2019]