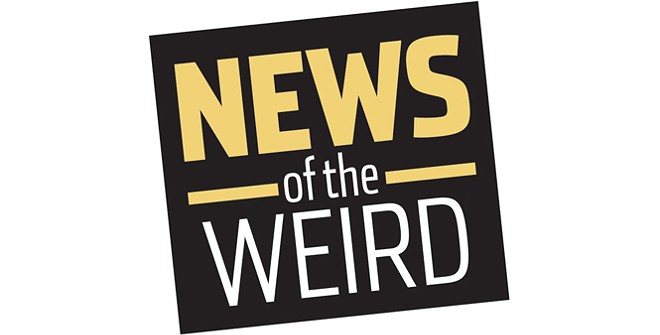 Christopher Thomas Knox, 37, of Hillsboro, Oregon, thought he was just calling for help when his car became stuck in the snow in Clatsop State Forest on Feb. 15. He didn't count on Clatsop County sheriff's deputies putting two and two together: In the car with Knox was a 13-year-old girl from King County, Washington.
He initially introduced her to responding officers as his daughter, but they quickly determined the minor had been lured from her home. The Oregonian reported that Knox had started an online relationship with the girl's mother, and the girl left home without her parents' knowledge or consent.
Along the way, Knox allegedly sexually abused her twice, according to the sheriff's office. Knox was arrested for attempted second-degree rape and first-degree custodial interference. [Oregonian, 2/19/2019]
• On Feb. 13, Nina Harris of Kentucky told her husband, Allan, that she wanted tulips for Valentine's Day. As she explains it: "He wasn't paying attention. He just said, 'Yes, I know.' When I got up, I had my first cup of coffee, and he said, 'Oh, your turnips are here.' And I said, 'Turnips?!'"
Nina told WPVI TV. Allan's story is slightly sweeter: "I ... put the turnips in the bucket that says 'I Love You' on it," he said. "I went in there, got her coffee -- and here you go!"
Allan, who admitted he wasn't really listening when Nina requested tulips, later made it up to her by getting her the flowers AND candy and balloons. [WPVI, 2/20/2019]