<!- end inthis -->
Babies deserve clean restrooms, too
By Jim Mullen





http://www.JewishWorldReview.com | In the men's restrooms of big public spaces — airports, roadside rest areas, stadiums — there are now big tables for diaper changing. This is not new; they've had them for many years because dads are certainly just as capable of changing a diaper as moms. The thing is, I've never seen anyone use the one in the men's room. Maybe I'm never in there at the right time, but I can honestly say I've never seen a man change a diaper in a public men's room. Which is odd, because I can say I have seen diapers getting changed almost everywhere else. On the plane seat next to me. On a tailgate at a campsite. In the lobby of a hotel at the lip of the Grand Canyon. In a church pew at a wedding. On a table at a fast food restaurant.

I wonder if women can say the same thing? As a man who, like most men, has never seen the inside of a women's room, I may have a distorted picture of what goes on in there.

Men imagine it to be much more plush, much more feminine, much cleaner than ours. Maybe Oriental carpets, perhaps candles, cut flowers in crystal vases, a few whirlpool tubs, showers, full-length mirrors, a misting machine, tanning machines, foot massagers, a nail touch-up table, makeup lights, "The View" shown in a continuous loop on giant plasma TV screens and a big plastic, fold-down diaper-changing station.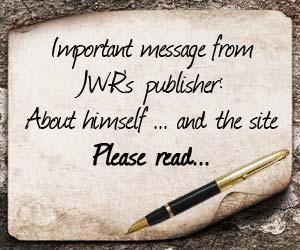 We men are not complaining, we just know that's the way it is. We know that the men's room smells like a long-unemptied cat box, the lady's room smells like new-mown grass and chamomile. Unlike ours, their paper towels never run out, their soap dispensers are always full, their floors are spotless, their trash is emptied on the hour. It must be heaven. Which is why, of course, we want you to change the diapers in there. Not because we're lazy, misogynistic or think it's unmanly, but because we care about our small children so much that we don't want them to turn out like us.

There is a diaper-changing table in the men's room of the local multiplex, which is puzzling. Not because it is in the men's room, but because I can't imagine a film, even a Disney film that I would take a child in diapers to see. "Scary Killers with Chainsaws"? "Hot, Violent, Steamy Teenage Vampires"? "Blood-Covered Detectives Using Filthy Language"? "500 Ways to Kill a Ninja"?

Maybe I've got it all wrong and the diaper-changing table in the movie theater isn't for babies at all, but for old men. Now I'm trying to think of a movie I would take an old man in diapers to see. "Scary Killers with Chainsaws"? "Hot, Violent, Steamy Teenage Vampires"? Etc.? I can't wait until the reviews come in, "It was a three-diaper movie. It scared me AND it was long!"
Every weekday JewishWorldReview.com publishes what many in the media and Washington consider "must-reading". Sign up for the daily JWR update. It's free. Just click here.
Comment by clicking here.
Jim Mullen is the author of "It Takes a Village Idiot: Complicating the Simple Life" and "Baby's First Tattoo."
Previously:

3-year-old bear-killers are a thing of the past
Money-making ideas on the fly
Collecting and hoarding
Chain of fools
Please come pick up your acting awards, ESPN commentators, you've earned them
You've been superpoked by the U.S. gov't
e-Readin', e-Writin' and e-Rithmatic
A pose by any other name
Warning: Column contains 2010 spoilers
'He loves only gold, only gold'
Think about direction, wonder why …
Flushing your money down a diamond-studded toilet
More like 'wack' Friday
The good, the ad and the ugly
The desert of the real
Let books be large and in charge
I was insulting people way before the Internet
GPS drill sergeant: Left, right, left!
Butterfly in the sky, you make winds go twice as high
Music to my ears it's not
You don't light up my life
Fair or not: Country living is far from 'Little House'
A parable for the 'ages'
Top 100 Cable news stories of the century
Green dumb
A developing story
Thinking outside the lunch box
What's good for the goose is good for the scanner
Newspapers will survive, but network TV?
A really big show of generation gaps
When pigs flu
The reports of our decline have been greatly exaggerated
Mergers and admonitions
Invest in gold: little, yellow, different
Stuck in Folsom Penthouse
Collecting karma
Setting loose the creative 'juice'
It's all in the numbers
You're damaging your brain with practical skills
The real rat pack
The unspeakable luxury of the Park-O-Matic
Gross-ery shopping

© 2009, NEA
Columnists
Toons
Lifestyles