http://www.JewishWorldReview.com | Spoiler alert! If you haven't had a colonoscopy yet, don't read any further. I don't want you to miss all the fun. First of all, everyone's happy to see you. The doctor was amazingly cheerful as he told me he'd never perforated anyone's colon yet, but there was a one in 5,000 chance he would.
"How many colonoscopies have you done?"
"About 4,999. Now if you could just sign this form that says I told you about the one-in-5,000 chance, we can give you something to relax, and I'll go to work."
The guy sticking electrode clips to my chest couldn't have been happier. The nurse who put a toasty-hot flannel blanket over me also seemed happy. All I could think about was, please finish this so I can run out of here and get something to eat. I'd been on special diets for a week. Don't eat this; don't eat that; two days before only liquids; one day before only clear liquids. Drink this awful stuff and take these pills the night before.
When I got to the clinic, the form asked me if I had taken all the Miralax and the Dulcolax that had been prescribed. I checked "yes." The next question was "What were the results?"
I don't know that it's possible to put down the results on the 1-inch-long blank space that was left for me on the form. There wasn't enough room to say "I got no sleep at all due to the fact that I had to run to the bathroom once an hour on the hour for 12 hours. Several times I got there with just seconds to spare. I am seven pounds lighter than I was yesterday, and my stomach is queasy. I haven't had any fruit or vegetables in five days and I may never eat chicken consomme again."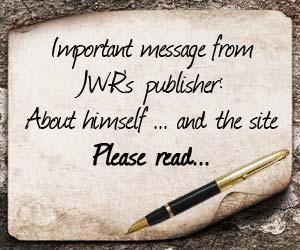 Compared to that last night, the colonoscopy was a picnic. It only took about 15 minutes, it was painless, and it turns out that I have the colon of a 16-year-old. "A big, fat, out-of-shape 16-year-old," said the doctor as he handed me a summary of the procedure with color pictures of my colon included.
"Do you want me to e-mail them to your friends and family?"
"I'll just post them on my Facebook page when I get home."
The one thing they forgot to mention about the procedure was that the doctor pumps air in your colon as they do the colonoscopy to open it up, and the air will cause discomfort until you let it out.
"What does that mean, let it out?"
"Don't hold it in, let it out." I'm lying in bed in some kind of recovery room with about 20 other people within whispering distance.
"You mean.…"
"Yeah," she tells me. Call me repressed, but there are certain things I cannot do in public — dance, drink, floss, spit, talk on a cell phone — up to and including letting it out. "Letting it out" was a spoiler I wasn't quite ready to unleash on the public.