Jewish World Review April 23, 2010 / 9 Iyar, 5770
If it ain't broke, fix it!
By Mark Kellner
http://www.JewishWorldReview.com | Here's a little secret of computing: you don't really have to type your name, over and over again, when writing letters, reports, memos or whatever. You can, using a macro program, type a combination such as "btw" and have it expand to "by the way."

So far, so good: Macro programs have long been available for Microsoft Windows and its many applications; the same is more or less true for Apple Macintosh users, although here, QuicKeys, the onetime undisputed leader of the field, now clocks in at a hefty $59.95 price tag.

By contrast, TextExpander, which for the past few years has been sold by a firm called SmileOnMyMac.com (CQ), sells for $34.95, a bit more reasonable of a price. I've used the program for several years, and it's quite addictive.

Just as in the example above, you can create a short acronym and the program will read this and insert the proper phrase. To write "The Washington Times," for example, I merely type "ttwt," or four characters instead of 17. It might not seem like much, but over the course of a day or week, it can add up. On the version I use at home, TextExpander estimates that I've saved 2.48 hours of typing by using the "snippets" it expands.

A few weeks back, the SmileOnMyMac (CQ) folks decided to update TextExpander, and to make a crucial change: instead of running as a Mac "System Preference," a small program which inhabits a particular part of the operating system, it would become a regular application. The idea would be to make the interface more modern, allow for some other features and everyone would be happy.

Well, almost everyone: I'm not sure the update, for which I spent the $15 upgrade fee, is worth it. There seem to be some glitches here.

As a System Preference, TextExpander would start up every time my Mac did. It still does on my home computer, because I didn't make the switch there. (To its credit, TextExpander is licensed "per user," meaning I can use the same program on home and work computers. That is a nice plus.)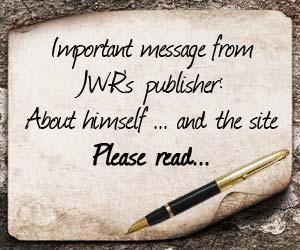 At the office, the new TextExpander application doesn't always startup when the Mac does, even though I have configured it to do so. It's now hit or miss, and that can be frustrating. What's the point of having a program that simplifies typing if you have to go out and rev it up each time?

The SmileOnMyMac support folks swear the program should start automatically, and perhaps it shall: soon, I believe, I'll have a new office computer to set up and I'll install a fresh copy of TextExpander. We'll see how that goes.

Less thrilling, though, was the fluke that wiped out my (small) collection of "snippets," the abbreviations and letter combinations that TextExpander would use to, well, expand text. That's taken me a bit more time to recreate, a synchronization feature notwithstanding. I'm not overly thrilled about this turn of events.

In short, it's a challenge, sometimes, to deal with new software applications, especially when the changes don't work out as advertised. I'll be honest: the fault may lie with me, and not the software, which is why the install-it-on-a-new-machine gambit may clear up my problems. Or it may not.

Of course, such upgrade disappointments aren't limited to software. A while back, Apple started shipping new, dramatically thinner and wireless keyboards with their desktop computers. Great, except they hacked off the numeric keypad, available only as a special selection when purchasing, and only as part of a wired keyboard. I'm sure there's market research to back up their move, but, I'd rather have they number pad and wireless, please.
Every weekday JewishWorldReview.com publishes what many in the media and Washington consider "must-reading". Sign up for the daily JWR update. It's free. Just click here.
JWR contributor Mark Kellner has reported on technology for industry newspapers and magazines since 1983, and has been the computer columnist for The Washington Times since 1991.Comment by clicking here.
© 2009, News World Communications, Inc. Reprinted with permission of The Washington Times. Visit the paper at http://www.washingtontimes.com