Jewish World Review April 30, 2010 / 16 Iyar, 5770
We Like Fed Websites, Survey Finds
By Mark Kellner
http://www.JewishWorldReview.com | Americans, by and large, are satisfied with Federal agency Websites, a survey released Tuesday (April 27, 2010) finds.

Citizen satisfaction with government websites remains high into the second year of President Barack Obama's administration, according to the study of more than 250,000 web users performed by ForeSee Results, a research firm in Ann Arbor, Michigan. Satisfaction with e-government Websites climbed to an all-time high in 2009, the firm said, and remains high for the most recent quarter. The "E-Government Satisfaction Index" registers a 75.1 on a 100-point scale in the first quarter of 2010, 1.5 points higher than the same period in 2009 and just shy of the highest level of citizen satisfaction with online government (75.2 points), in the third quarter of last year.

At the Treasury Department, the Bureau of the Mint's online ordering service scored highest, at 81 points, while the Internal Revenue Service's Website scored 73 points. The survey did not measure any sites maintained by the U.S. Postal Service, now a quasi-governmental corporation. MedlinePlus — http://medlineplus.gov — a service of the National Institutes of Health, scored 85 points.

"Under President Obama, e-gov is enjoying some of the best citizen satisfaction scores we've ever recorded," said Larry Freed, ForeSee Results' president and CEO, in a statement released by the firm. "The Open Government Directive has resulted in a significant increase in satisfaction that has been successfully maintained over the last three quarters."

The firm said it "applied the methodology of the American Customer Satisfaction Index (ACSI) to help organizations better understand how improvements to specific aspects of the online experience (such as navigation or site performance) positively affect overall satisfaction, which in turn increases loyalty, recommendations, and customers' likelihood to use the website again. Inside knowledge into site visitors' likely future behaviors empowers organizations to prioritize site enhancements and allocate resources efficiently."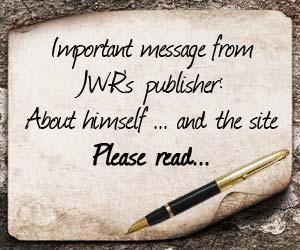 According to the report, "federal websites realize the most improvement in website satisfaction by improving search functionality and perceptions of agency or department transparency. Transparency was recently added as a measured element contributing to satisfaction, joining search, navigation, functionality, look and feel, content, site performance, privacy and transactions. Transparency's importance underscores the importance and timeliness of the current administration's 'Open Government Initiative,'" the firm said.

Making federal Websites better not only makes users happier, but it can also save money: satisfied customers will return to the Internet site and are less likely to use call centers, which can be more expensive to operate.

While I like the information the report provides — and you can get more information on it from ForSee Results, www.ForeSeeResults.com — there are some additional points to consider, I believe.

For one, there's a lot more of government that needs to be online and accessible. One of the nicest things about the IRS' Website, in my view, is that just about every form you need, from a W-9 to the one that gets you an extension to file your taxes, is not only online as an Adobe Acrobat PDF, but the form's fields are "fill-able;" you can type in the information onscreen and print out a perfectly legible form to send in. Never thought I'd say this, but, "Bravo, IRS!"

We need much more of that in government — and in private industry, for that matter. We also need more and better ways to contact people directly. Instead of the call centers, put those operators to work on "Live Chat" situations, either using Voice over Internet Protocol (VOIP) or text chatting, to help people onsite quickly and easily.

And, here's one more idea, just for the budget-conscious among us: every federal Website should reveal its cost to design, maintain and operate. It is, after all, our money they're spending.
Every weekday JewishWorldReview.com publishes what many in the media and Washington consider "must-reading". Sign up for the daily JWR update. It's free. Just click here.
JWR contributor Mark Kellner has reported on technology for industry newspapers and magazines since 1983, and has been the computer columnist for The Washington Times since 1991.Comment by clicking here.
© 2009, News World Communications, Inc. Reprinted with permission of The Washington Times. Visit the paper at http://www.washingtontimes.com