Jewish World Review April 26, 2010 / 12 Iyar 5770
For animals' sake, or yours
By Cheri Jacobus





http://www.JewishWorldReview.com | On Tuesday, the United States Supreme Court struck down a 1999 law banning the sale of videos depicting animal cruelty. The decision is heartbreaking to animal lovers, but not "wrong," since the law was broad enough to be interpreted as banning hunting videos, and muddied the waters from its initial purpose.
The law was originally intended to ban so-called "crush" videos depicting sexual fetish-related extreme animal cruelty with women crushing small dogs and other animals to death under their high heels. A documentary filmmaker went to prison for showing the carnage of pit bull fights, thus igniting the firestorm over the interpretation of the law and infringement on free speech as guaranteed by the First Amendment.
The Supremes don't hate animals. The court's job is to strictly interpret the Constitution, and the justices complied. Their role is over — at least for now.
In writing for the majority, Chief Justice John Roberts allowed that a more narrow law specifically prohibiting crush videos would likely be valid, essentially volleying the ball back to Congress for some tinkering.
Mere hours after the Supreme Court decision, Animal Protection Caucus co-chairmen Reps. Elton Gallegly (R-Calif.) and Jim Moran (D-Va.) stepped up to the plate with legislation addressing crush videos. While more than 50 of their House colleagues signed on to H.R. 5092, every member of Congress should add his or her name to the bill.
Lest I be judged as an animal-rights vegetarian/red paint-throwing nut job, let me clarify that I eat meat, wear leather (and sport an Imelda Marcos-size shoe collection to back up that claim) and have fed tons of meat to pets over the years. I have also engaged in animal rescue activities.
But one does not have to be Ellie May Clampett with critters to appreciate the intrinsic morality and social value of the legislation.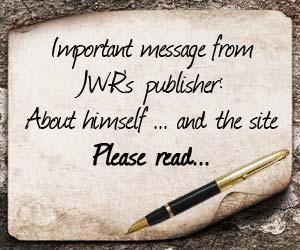 The issue should be critically important for non-animal lovers, as well. In his press statement, Mr. Gallegly reminds us that "Ted Bundy and Ted Kaczynski tortured or killed animals before killing people. The FBI, U.S. Department of Education and the U.S. Department of Justice consider animal cruelty to be one of the early warning signs of potential violence by youths."

The 1999 law resulted in near-total elimination of crush videos. Swift congressional action now can prevent a resurgence. A society that can stomach this sort of activity one day longer than it has to is a society one day closer to barbarianism.

Business Week's Aug. 6, 2007 cover story sourced Packaged Facts (a division of Market Research Group) with the revelation that Americans spent an astonishing $41 billion on their pets in 2005, and projected more than a 20 percent increase over the following two years. Obviously, Fido and Fluffy can't vote. (The new voting machines would require complicated retrofitting to accommodate those furry little paws.) But their "significant humans" tend to turn out in droves when revved up about an issue close to their hearts.

For those in Congress inclined to drag their feet on this measure: If simply doing the right thing isn't incentive enough, then perhaps consider the politics.

If you think voters care deeply about the health and welfare of their human family members, you have no idea just how passionate voters can be about their pets.




Every weekday JewishWorldReview.com publishes what many in the media and Washington consider "must-reading". Sign up for the daily JWR update. It's free. Just click here.

To comment, please click here.


JWR contributor Cheri Jacobus, president of Capitol Strategies PR, has managed congressional campaigns, worked on Capitol Hill and is an adjunct professor at George Washington University's Graduate School of Political Management. She is a columnist for The Hill and appears on CNN, MSNBC and FOX News as a GOP strategist.


Previously:

04/19/10: My friend Michael Steele should resign
03/16/10: Waste, fraud and abuse
02/24/10: Put down the shovel
12/22/09: Hurry up and slow down
11/24/09: Jury of peers
11/10/09: Czar light, czar bright
11/02/09: Reid's landmines
10/26/09: Public option for Congress
10/19/09: Big Brother wins
10/13/09: Dancin' DeLay
09/26/09: Paterson under the bus
09/14/09: Start over, Mr. President


© 2009, Cheri Jacobus