Jewish World Review April 8, 2010 / 24 Nissan 5770
Angry Right Takes a Page From Angry Left but guess who is 'ugly'?
By A. Barton Hinkle





http://www.JewishWorldReview.com | It's great to see elite liberal opinion tut-tutting over the threats, vandalism, name-calling, and general nastiness of Tea Party protesters and others opposed to health care reform. As Matt Welch pointed out recently in Reason, numerous commentators have discerned ominous parallels between recent anti-government protests and the brownshirts of fascist Germany. Some have even called the Tea Partiers a homegrown security threat.

"Talk about sore losers," wrote Chicago Tribune columnist Clarence Page recently. "Just when you think the health care debate can't sink any lower, somebody manages to punch through the floor."

Aitan Melamud, a retired urologist, agreed — using the very same words: "The protesters are acting like sore losers," he said. "Like if they can't get their way, then we can't go on with our lives."

But Melamud wasn't talking about the Tea Partiers. He was talking about anti-war protesters who disrupted San Franciso, Chicago, New York, and other cities on the eve of war in March 2003. Those "chaotic and sometimes violent" demonstrations, as a news account termed them, went on for several days and led to thousands of arrests. As a San Francisco Chronicle article noted at the time, they also made it "harder for many people to sympathize with the demonstrators — even for those who support their cause." That's a point the Tea Partiers might want to let marinate a little.

For all their unruliness during the past several days, though, critics of health care reform are hardly in the same league as the anti-war activists of a few years ago.

"Some protesters were clearly prepared for violence," a news account noted in 2003. "Some demonstrators fired bolts from slingshots, and others slashed the tires of squad cars. Police clearing a mob from Seventh and Mission streets early in the afternoon came away with a haul of pipe wrenches, rocks, and other makeshift weapons . . . .Protesters shut down Market Street and many surrounding intersections and streets off and on throughout the day . . . . Protesters also gathered by the hundreds at several points during the day outside the Federal Building on Golden Gate Avenue, where they blockaded entrances and kept employees from entering."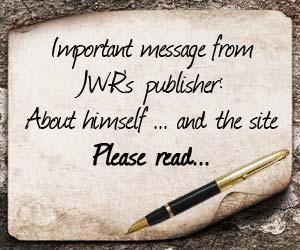 Media accounts back then were rather different, however — frequently and sympathetically noting that the demonstrations were "largely peaceful" — "the vast majority of demonstrators were peaceful as they denounced the U.S. war with Iraq," as a typical news story noted — which is a more pleasant way of saying they were somewhat violent. Contrast that with Time magazine's censorious observation the other day that "ugly signs abounded" at a recent Tea Party event in Nevada. Ugly signs? Boy, that's never happened before! Not if you don't count all those "Bush = Hitler" placards that littered the streets of the land for the previous decade, anyway.

Then there were the WTO demonstrations in Seattle in 1999. According to an AP wire story, "Police were overwhelmed . . . when marches by several groups converged on the downtown core. In addition to clogging streets and hampering the WTO gatherings, the crowds provided cover for a small number of individuals who smashed windows and looted stores, resulting in an estimated $3 million in property damage." But hey — "there were no deaths or serious injuries." You have to look on the bright side, right?

What do you think the general media response would be if 10,000 Tea Party activists shut down the streets of a major city, overran the cops, smashed windows, looted stores, and caused millions of dollars in damage? "The vast majority of demonstrators were peaceful"? Don't bet on it.

And let's not forget Nicholson Baker's Checkpoint — a novelistic fantasy, published in 2004 by Knopf, about assassinating George W. Bush. It was greeted as "sly" and "transgressive," which is not quite the reaction we could (or should) expect for a novel implying maybe someone ought to put a bullet through Barack Obama's skull.

None of this is meant to condone the thuggish behavior of the right-wing fringe; "He did it too!" is not a defense.

Still, it's a bit thick to read all the hand-wringing over the way the angry right is now acting much like the angry left: marching, chanting, drawing crude parallels between American political leaders and history's greatest monsters, and generally refusing to take the outcome of a democratic process sitting down. All the Tea Party movement needs now to complete the picture is its own Cindy Sheehan, camping outside Barack Obama's vacation getaway while the press corps writes heartfelt paeans to her lonely vigil. (As if.)

Yet there's one more reason the denunciations of politically motivated threats ring hollow. Because that's exactly what health care reform amounts to: the use of the coercive power of the state to achieve a political aim. Helping the poor and the sick is a noble goal — but there's nothing voluntary about the way Obamacare goes about it. All Americans are being impressed into service. If you decline to participate, then eventually men from the government are going to come knocking on your door. And they'll come armed with more than some ugly signs.
Every weekday JewishWorldReview.com publishes what many in in the media and Washington consider "must-reading". Sign up for the daily JWR update. It's free. Just click here.
A. Barton Hinkle is Deputy Editor of the Editorial Pages at Richmond Times-Dispatch Comment by clicking here.

Previously:


02/16/10: Either Obama owes George W. Bush an apology, or he owes the rest of us a very good explanation for his about-face on wiretapping 02/03/10: Talkin' to us 'tards
01/27/10: I never thought I'd see the day when progressives would howl in ragebecause the Supreme Court said government should not ban books
01/07/10: Gun-Control Advocates Play Fast and Loose
12/31/09: Nearly everything progressives say about neoconservative interventionism abroad applies to their own preferred policies at home
© 2010, A. Barton Hinkle