<!- end inthis -->
Jewish World Review April 19, 2010 / 5 Iyar 5770
The Bossman Cometh
By Malcolm Fleschner
http://www.JewishWorldReview.com | When I first saw the promos for "Undercover Boss," the new CBS show about CEOs who take on low-level jobs in their own companies, I was stunned. "What," I thought, "it's not enough that CEOs today lay off workers by the thousands and ship countless other jobs overseas, but now, in the off chance that any jobs are mistakenly left over, well, the CEOs just have to take those for themselves too? Is there no end to their greed?"
Upon further inspection, it turns out that I didn't entirely understand the show's premise. In fact, the CEOs don't take anyone else's job - for one week he merely exchanges his Blackberry and corner office for a "trainee" nametag and a variety of low paying assignments, passing himself off as the subject of a documentary about entry-level work.

So far Undercover Boss is a big hit, and it's easy to see why. Especially in this economy, who doesn't take pleasure in seeing high-powered, multimillionaire executive types haplessly trying to keep up with an assembly line like something out of an episode of I Love Lucy?

In fact, watching these CEOs' efforts gives you a real sense why our economy is in a shambles. You can't help but shake your head with dismay as these purported captains of industry fail miserably at one low wage job after another, whether it's the CEO of Waste Management Inc. getting "fired" because he can't figure out how to pick up garbage with a pointy stick, the 7-11 CEO being chastised for laziness as he lounged behind the counter, or the president of the company that operates the Kentucky Derby getting scared by the prospect of stepping into a horse stall.
In addition to their pathetic showing at the kind of basic tasks that millions of Americans perform every day, the CEOs also appear clueless about what goes on in their own companies. My favorite was the CEO of Hooters restaurants who was upset to discover that many Americans are - get this - offended by Hooters. Shocking! Better keep the defibrillators handy in case someone tells this guy what religion the Pope practices.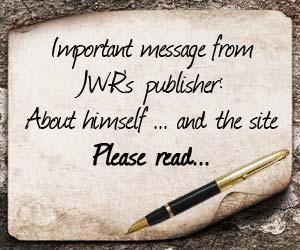 At the end of the show, after revealing his true identity, the Hooters CEO even chewed out a restaurant manager for objectifying and disrespecting his waitresses. I kept waiting for the manager to affix the CEO with a quizzical look and say, "Um, you know that is our whole business model, right?" By contrast, while the Waste Management CEO was, admittedly, incredibly slow at vacuuming out port-a-potties, at least when he was handed the Shop-Vac, he didn't recoil in horror and say, "My God, these people are wallowing in human filth!"
But the best part of the show occurs at the beginning, when the CEO calls his executive team together for the surprise announcement of his upcoming "undercover" assignment. If the camera angle is right, you can usually spot the priceless "Oh, Sh*t!" moments on the executives' faces as they realize that the boss is about to personally investigate their operations. Watch really closely and you can even catch them eyeing the exits and mentally calculating how long it would take to transfer all their holdings into a Cayman Islands account and flee the country.
Because that's always the CEO's stated purpose in going undercover - to ferret out where the company's operational inefficiencies and bottlenecks are. But then he finds out, lo and behold, that all those employees doing low wage jobs actually work incredibly hard, are terribly efficient and their biggest work-related problem is all the nonsensical rules management forces them to follow. In fact, as it turns out, the majority of factory production line slowdowns today are caused by "undercover" CEOs screwups.
So rather than discovering new ways to help the company succeed, the CEOs instead come away from the experience learning Life Lessons. Like that family is more important than work; that even people in "menial" jobs take great pride in the work they do; and that management is the enemy and must be overthrown in a glorious revolution of the proletariat - you know, the basics.
Not surprisingly, CBS has renewed the show for another season. My only question is how, with the show's popularity, producers plan to keep fooling workers into believing that the middle aged, balding white guy with the manicured fingernails is just a regular Joe who happens to have a camera crew trailing his every move.
Maybe instead they'll pull a switcheroo and install a front-line employee in the CEO's comfy chair for a week. I, for one, would love to see what happens when, say, a Hooters waitress is put in charge of the company. The first order of business: getting all those executives into baby tees and orange hot pants!
JWR contributor Malcolm Fleschner is a humor columnist for The DC Examiner. Let him know what you think by clicking here.

Previously:

03/25/10: The Rules of Interaction
01/09/10: A ride of passage
12/26/09: The Family Power Struggle Goes On… 10/26/09: Rapidly approaching fuddyduddy-hood
06/20/09: Waging a backyard turf war
02/20/09: The Sties Have It
04/30/09: Planning of the Apes
04/08/09: No more phoning it in
02/26/09: Tuning in to the English Channel
02/19/09: 25 AND COUNTING
02/13/09: A new life, dead ahead
01/29/09: NOW STARRING ... EVERYBODY!
01/15/09: You know the type
01/08/09: Just in time, here comes 2009
11/20/08: Hotels go for the green
11/06/08: Something does not compute
10/30/08: Early adopters tech their chances
10/21/08: Cyberspace invaders
10/21/08: Keeping up disappearances
09/17/08: Victims of math hysteria
08/07/08: My newfound sense of self (promotion)
06/24/08: Getting the brand back together
05/29/08: Phrased and confused
05/13/08: Take this job and love it
04/17/08: News you can (re)use
04/02/08: Commercial (over)load
02/20/08: An overdose of reality
02/14/08: A developing situation
01/30/08: I can tech it or leave it
01/02/08: Confessions of a coke addict
01/02/08: Our bills are due
12/13/07: Going (to lunch) once, going twice…
11/28/07: Out with the old
11/06/07: My latest pet project
11/06/07: Can't tune it out
10/23/07: Something special in the hair
09/12/07: Can I have your attention, please?
09/12/07: Houston, we have an image problem
08/21/07: In the heat of fashion
08/09/07: Let's get in the game
06/13/07: You gonna eat that?
05/08/07: That's disinter-tainment
05/02/07:You Are (not) Getting Sleepy...
04/18/07: No time like Father Time
03/15/07: Deface the Nation
03/08/07: More gifts? You shouldn't have
02/22/07: Relationships can be such a chore
12/05/06: Who's calling the shots?
11/09/06: I'm taking selling to a whole new level
10/27/06: Some skills are beyond repair
10/18/06: You can't tech it with you
10/04/06: Award to the wise
08/24/06: Phrased and Confused
08/09/06: We're Gonna Party Like it's $19.99
07/19/06: Just Singing in the Brain
05/24/06: Who says you can't go home again?
05/11/06: When nightly news stories go off script
04/26/06: Cents and sensibility: A thought for your pennies
03/16/06: The day the Muzak died
02/23/06: Checkbook diplomacy begins at home
02/15/06: Today's toys: Where learning means earning
© 2006, Malcolm Fleschner
Columnists
Toons
Lifestyles