http://www.NewsAndOpinion.com | Thanks to Apple Computer and Microsoft Corp., I'm living a bit larger these days, and I've cut a few cords.

My "largesse" (pardon the pun) is not in the waistline - I can accomplish that without digital assistance - but rather in terms of the 20-inch Apple Display LCD screen. Hooked up to a PowerMac G5, I've got a rather huge workspace. Turn on the "normal" display mode in Microsoft's Word 2004 (or the earlier Mac version) and you've got a blank screen on which to type where the text is 374-percent larger than the 12-point type size would suggest. No reading glasses are needed.

That Apple Display, new, will set you back about $1,300; a refurbished one can be had from online seller MacConnection.com for $200 less. If you don't need the Apple brand, similar 20-inch flat panels from Philips Electronics and Planar Systems will cost you under $1,000. If you want to drop an inch and get a 19-inch flat panel, you can save even more.

The point, though, is that by going above the standard 15-inch and 17-inch displays, you can do a lot better for yourself in terms of screen real estate on which to work. I like the Apple Display because it has a "cool" look to it, but at my office, the Macintosh there is hooked up to a Dell-branded flat panel and that works just fine.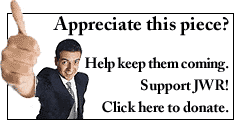 (My only peeve with Apple is that none of the versions of OS X that I've seen will support screen pivot software; if you could physically flip a display from "landscape" to "portrait" mode - the latter looking like a letter-sized sheet of paper - you can't shift the Mac's screen presentation. Apple says its customers don't ask for that. I say that's hogwash, and have asked the firm for more of an explanation.)

Adding a display to an older computer is, as may have been mentioned here before, a relatively nice way to "upgrade" a system without spending too much money. If your Windows computer is running any flavor of Windows XP, it shouldn't be a hassle, since that operating system has tons of drivers for screen displays, and more are easily available. On the Linux side, there are more drivers than ever before, so this shouldn't be an issue.

While my computing field of vision is larger these days, I've also been able to cut the cord on both my keyboard and mouse. Oddly enough, these Mac enhancements come from Microsoft Corp., although Apple has its own wireless duo. I prefer the Microsoft products here because their keyboard and mouse offer more flexibility. Where Apple's mouse, corded or wireless, is a one-button-only affair, the Microsoft Wireless IntelliMouse Explorer 2.0 offers two main buttons, a scroll wheel that also can be used to switch between applications, and "back" and "forward" buttons on the left side that work nicely with Web browsers.

Microsoft's Wireless Desktop Elite keyboard offers five programmable "favorites" buttons, a slew of multimedia controls and one-button access to folders for documents, pictures and music, as well as e-mail, a Web browser and - my personal fave - the calculator. There's also a scroll wheel to move up and down in documents, as well as from side to side, and "back" and "forward" keys for the Web surfer.

You can find the pair in online stores for about $92, which is a bit much, but not when you consider the sheer, unadulterated luxury of being able to type with the keyboard in your lap. On either a PC or a Mac platform, the Microsoft wireless product line is worth considering.

WIRELESS WATCH UPDATE: Maybe it wasn't really "dead" after all, but who knows? Last week's column about my off again, off again Suunto n3 watch that receives all sorts of data via radio waves brought an impassioned call from Microsoft's PR agency: Please try charging the watch just one more time. It seems to have worked, and I'll keep testing to see what happens. As to my friend, whose Fossil-made Microsoft SPOT watch remains lifeless, he should be getting a replacement any day now.
Find this column useful? Why not sign-up for the daily JWR update. It's free. Just click here.
JWR contributor Mark Kellner has reported on technology for industry newspapers and magazines since 1983, and has been the computer columnist for The Washington Times since 1991.Comment by clicking here.