http://www.NewsAndOpinion.com | Much attention is paid to the "big" things in personal computing, such as the introduction of a new operating system, processor, or even a system architecture such as machines using 64-bit processors versus 32-bit ones. All those are important, but sometimes it's the little things that make a computing exercise either work or fail.

April 4, for example, marked the switch from "standard" time to "daylight saving" time in the United States (member countries in the European Union beat us by a week). But in both parts of the world, as well as anywhere else people have computers connected to the Internet, it's usually a non-issue for resetting the computer clock to match the new time.

That's because the more recent versions of Microsoft's Windows operating system, known as Windows XP, as well as Apple Computer's OS X, are each programmed to know when the time switch happens, and to automatically adjust to the new time. If connected to a live Internet link, and if a firewall doesn't insulate your computer from the outside world, the systems can even automatically set your computer's clock with an external time server based on the Atomic Clocks maintained by the U.S. government.

It's only taken PC makers about 15 years or so to wise up to this; pioneer computer users had to remember to make the change on older models. (And, although I don't recall, perhaps some earlier versions of Windows and later versions of Mac OS 9 handled the time changes automatically, too.)

Having the PC reset its clock is a nice thing; nicer still is the Motorola XP200 phone and Personal Digital Assistant I've been testing. When I unfolded the phone on Sunday morning, a message noted that the clock was adjusted and would I please confirm that the time is correct.

ANOTHER NICE "LITTLE" THING IS NOT SO LITTLE: Apple Computer's AirPort Extreme is a wireless antenna/transmitter that supports the 802.11b and 802.11g radio standards. The former, known as "WiFi," runs at 11 mbps, optimally, while the latter can go as fast as 54 mbps. Just before my year-old 54mbps unit (from another maker) began what looks like a death spiral, the Apple unit, $249 with ports for a dialup modem connection and an external antenna, arrived.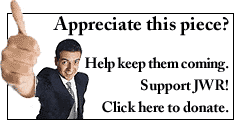 Installation was quick and hassle free, Apple having provided software that "sniffed" out my cable Internet connection and then set up a home network. My wife's notebook reported a better signal than before, and at the 11 mbps speed; my desktop, ironically, gets about 6 mbps, even though it's closer to the AirPort unit. However, a new desktop, with a built-in 802.11g card, will be set up this week, and speeds should improve.

Apple may be moving this product towards the Windows market, since its Web site (www.apple.com/airport) offers a "preview" version of software for Windows 2000 or Windows XP users to employ in configuring the AirPort Extreme device. This would be a good thing, since many IT managers run their company's networks from Windows systems.

SOME SMALL ITEMS FAIL, however, and this is what seems to be happening with the first implementation of Microsoft's "SPOT" technology, which I experienced on the Suunto n3 wristwatch a couple of months back.

You may remember: the watch picks up data such as news headlines, weather and stock updates, even sports scores, from a system run by Microsoft. It's not exactly a "Dick Tracy" communicator, but it's rather close.

The problem seems to come about four to six weeks into use. First a friend, whose "SPOT" watch was manufactured by Texas-based Fossil, had his unit die on him. Then, a couple of weeks later, the Suunto quit after being placed in my pocket for an hour or two. Most distressing was that the Sunnto is designed to be waterproof to 330 feet; a trip in my pocket shouldn't upset it.

An appeal to Microsoft on behalf of my friend has so far proved fruitless. I'll contact the Suunto folks and see what their response is. However, having two watches from two manufacturers fail in so short a time makes me wonder if this is a technology that needs a little more work before it is ready for the spot-light.
Find this column useful? Why not sign-up for the daily JWR update. It's free. Just click here.
JWR contributor Mark Kellner has reported on technology for industry newspapers and magazines since 1983, and has been the computer columnist for The Washington Times since 1991.Comment by clicking here.