New Medicare drug-discount cards to help seniors save money


http://www.NewsAndOpinion.com | (KRT) Medicare's plunge into the world of prescription drug coverage begins in earnest this week, when millions of seniors begin choosing one of 71 government-approved drug discount cards.
The cards offer temporary, albeit modest, relief from high prescription-drug prices until Medicare's full $534 billion prescription-drug benefit begins in January 2006.
On April 29, Medicare will begin offering help by phone and the Internet - at 1-800-MEDICARE (1-800-633-4227) and www.medicare.gov - for seniors to figure out which of the cards may be best for them. Medicare is hiring more than 1,000 advisers to be available to answer questions 24 hours a day, seven days a week.
Beginning May 3, enrollees who want the benefit will select from cards offered by HMOs, insurance companies and companies that manage employers' drug benefits. The cards can be used at pharmacies starting in June.
Medicare expects cardholders to save 10 to 25 percent on their prescriptions, but there are no guarantees, and competing private cards offered without Medicare's approval might offer comparable deals.
That has many enrollees nervous and confused.
Ruby Enyart, a 73-year-old retired accountant from Amarillo, Texas, said she was bothered that each of the 71 options offered slightly different savings and they had to be carefully compared. "It also bothers me that there's such a multiplicity of offerings," she said.
A recent study found that existing discount cards saved their users an average of about 17.4 percent off retail prices. The Medicare cards are the latest entry into a crowded field of drug discount cards offered by pharmaceutical companies, state governments, pharmacies and other groups. Medicare officials hope their new entries will provide greater savings because of the competition over some 41 million beneficiaries and the leverage those seniors provide in negotiating discounts with drug companies.
Still, some seniors may find better bargains on their own.
For example, David Murrell, a 66-year-old lawyer from Louisville, Ky., said he wouldn't get a card because he could save more by continuing to buy his cholesterol-lowering drugs from Canadian pharmacies. "Even if I was getting 20 percent off (with a Medicare card), I can still do better in Canada," Murrell said. Having prescription drugs shipped from Canada to the United States is illegal, but the law is rarely enforced.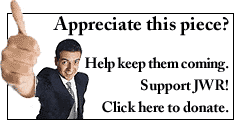 Medicare enrollees with employer or retiree drug coverage probably will save more on prescriptions through their plans than with the discount cards. Those who participate in state and private discount-drug programs also may find that the Medicare cards won't fetch the savings they now receive.
Only an estimated 7 million low-income beneficiaries who lack coverage are certain to benefit from the cards. When they select Medicare discount cards, they could be eligible for $600 credits on drug purchases and waivers of the cards' annual enrollment fees - up to $30.
To make the system work, Medicare officials must help seniors determine whether the cards are right for them, and, even before that, inform them of the information they need to have ready when they phone or access the Web site.
"This is going to be a real challenge for all of us," Medicare administrator Mark McClellan told a meeting of state and local health-benefit workers recently. "The scope of these changes and their impact on the lives of 41 million Americans is monumental."
This month, Medicare will mail pamphlets to seniors explaining the program. Television, radio and print ads also are spreading the word.
The information is badly needed because "this rates as one of the most complicated government programs I've ever seen," said Gail Shearer, the health policy director at Consumers Union, a watchdog agency in Yonkers, N.Y. The advanced ages of the applicants, many with vision and cognitive impairments, may make it an especially tough assignment.
Enyart plans to compare card rates, but she won't use the Web site. Like many seniors, she doesn't own a computer.
"It just makes me see red when there's any kind of information for the public and I have to go online to get it," Enyart said. "I shouldn't have to be forced to do things by computer in my late years if I don't want to."
To help enrollees select cards, the Medicare Web site and benefit advisers will ask them to provide their home ZIP codes, the names of medications they take, dosages and what they now pay for their prescription drugs. That information will be used to compare retail prices for the drugs and dosages among the discount cards.
The phone operators and Web site also will tell beneficiaries which cards offer the best prices on the drugs they use and which pharmacies near them accept those cards. Callers and Web site users also will be told of cheaper generic versions of the medications that they might use with their doctors' approval. Prices for other drugs available to treat the same ailment also will be provided.
Medicare officials hope the comparative shopping will encourage card sponsors to keep prices low and beneficiaries to become prescription-drug bargain hunters.
But Shearer worries that many seniors will be so confused by the selection process that they won't sign up for the cards, particularly the low-income seniors who need them the most.
To help address the problem, Medicare announced this week that it will allow states to enroll eligible low-income seniors automatically if state laws allow it.
Medicare spokesman Peter Ashkenaz said 20 states had such laws: Colorado, Connecticut, Delaware, Illinois, Indiana, Kansas, Maine, Maryland, Massachusetts, Minnesota, Missouri, Nevada, New Jersey, New York, North Carolina, Pennsylvania, Rhode Island, Vermont, Wisconsin and Wyoming.
Thus far, no state has announced plans to make automatic enrollments.
To assure that seniors get fair deals, Medicare will monitor the card companies for fraud, particularly "bait and switch" schemes in which a card's advertised low rates are increased quickly. Michael McMullan, Medicare's deputy director for beneficiary choices, recently told Congress that companies could raise their prices but only for cause, such as the loss of a manufacturer's discount.
"If necessary, we can and will impose sanctions like freezing enrollment, fining the company or kicking them out of the program altogether" if fraudulent activity is found, McClellan said.
Here are some Web sites that offer information about the new Medicare discount drug cards:
The seniors' group AARP, www.aarp.org/bulletin/medicare/Articles/a2004-03-29-primer.html
The Medicare Rights Center, www.medicarerights.org/maincontentrxcards(underscore)handout.html
The Medicare Rights Center offers a helpful question-and-answer page on the discount card program at www.medicarerights.org/maincontentrx76questions.html
Drug companies, pharmacies and other groups also offer discount cards. Some require that you have no other prescription coverage, meet income guidelines or pay a fee. For more information, go to www.medicarerights.org/rxframeset.html or send $5 to Rx Chart, Medicare Rights Center, 1460 Broadway, New York, NY 10036, to receive a copy by mail.
Appreciate this column? Why not sign-up for the daily JWR update. It's free. Just click here.

Comment by clicking here.