Jewish World Review March 26, 2004 / 4 Nissan, 5764

Lori Borgman
Clothing wars every mom for herself
http://www.NewsAndOpinion.com | The fiercest battles known to family with two or more daughters are undoubtedly the Clothing Wars.

These skirmishes between sisters can be triggered by borrowing an article of clothing without permission, a wrinkled return, or a spaghetti stain on a T-shirt visible only to teenage girls and neutron microscopes.

Conflicts are sometimes resolved quickly and quietly with a minimum of mediation; other times they escalate to an intensity that warrants activating the National Guard and summoning special forces.

As a observer of the Clothing Wars, I was intrigued to arrive home and find a letter from one daughter to another, attempting to repair the damage created by what we veterans refer to as an unauthorized loan:

"Dearest Sister in all the World,

(Mother's editorial note: With a start like that, you know this is going to be good.)

"I have a confession to make and hope you can find it in your heart to forgive me and love me (your only sister whom you will miss dearly when you are away at college next year) more than a pair of old pants.

"This morning, I let you borrow my shoes (yes, they used to be yours at one point) and I was taking my time to get dressed. Once you left for school, I missed you and thought maybe my longing for you would diminish if I wore a pair of your pants today. I thoughtfully chose a pair of pants that you don't wear much. They are old, and you've given me permission to wear them before. (Mother's editorial correction: No sister borrows an article of clothing to feel close to her sister, she borrows an article of clothing because it looked good on her sister and may look even better on her.)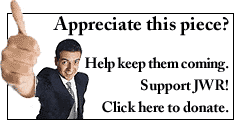 " These pants apparently did not go through the dryer and felt brittle and dry. When I stepped into them they were uncomfortable, but they reminded me of you, so I kept them on.

"I went to put my shoes on and I heard a big RIP. Because I recently lost all the hearing in one ear (poor me) I didn't know where the sound came from. I looked in a mirror and saw (to my utter horror) that your dear pants on my dear exposed back side had ripped the entire length of the seam. The old, very old, pair of gray corduroys are no longer wearable. I was as much shocked as you are as you read this now.

"By all means, I want to rectify the situation. If the pants are still for sale, then I will buy you a pair. I am also more than happy to give you money or buy you another pair of pants of your choice, in return for your forgiveness.

"I seriously think this was a case of wardrobe malfunction, unlike Janet Jackson's unfortunate premeditated predicament. But I want to make it up to you. Please let me know what it is you want in return.

"I love you so much and trust that you love me more than a pair of thin, worn three-year-old pants that weren't that flattering on you to begin with.

"So sorry from the bottom of my heart. Your sister.

"P.S. By the way, I don't think it's necessary for Mom to be involved, she's so busy with other stuff.

Mother's summary: The Gray Cord Crisis was resolved without intervention from the SWAT team or the use of WMDs. As for the Clothing Wars, we are presently enjoying a lovely, albeit temporary, peace.
Enjoy this writer's work? Why not sign-up for the daily JWR update. It's free. Just click here.

JWR contributor Lori Borgman is the author of , most recently, "Pass the Faith, Please" (Click HERE to purchase. Sales help fund JWR.) and I Was a Better Mother Before I Had Kids To comment, please click here. To visit her website click here.
03/19/04: Marriage: A peek into the crystal ball
03/12/04: Women don't burp and buy like they used to
03/05/04: Sometimes wishes do come true, even for grown-ups
02/27/04: Family there to give Mom the business
02/06/04: Chance for big money slips through her fingers
01/30/04: Profanity brings out the f-word (fury)
01/23/04: Lots of labels in this union
01/16/04: Cheap eats in college? Use your noodle
01/02/04: 2003 boasted a cast of colorful characters
12/19/03: Hours at the stove, moments at the table
12/12/03: The way they dress, "boxers or briefs?" isn't a question
12/05/03: Hey, hey, we're the monkeys (or close enough)
11/26/03: Hardship? We don't know the meaning
11/21/03: Good kids! Wonder who raised them
11/14/03: Safety first, even when danger has passed
10/24/03: NFL fan learns to handle heightened sensations
10/03/03: Chipping away at misunderstood lists
09/26/03: Boundaries disappear, society pays the price
09/19/03: Easy (bike) rider
09/12/03: Got Mom?
09/05/03: S'Mores Maker threatens all we hold dear (and gooey)
07/25/03: Private journals, public records
07/25/03: Star appears bright-eyed, bushy-tailed
07/18/03: Girls pool talents for commercial success
07/11/03: Summer; the living is easy
07/03/03: Terrible twos make terrific workout
06/27/03: Emergency a matter of definition
06/13/03: A Father's Day roast for Mother Goose
06/05/03: Good examples of bad parenting
05/23/03: Faulty equations on the love calculator
05/16/03: Busted for Oreos!
05/09/03: Mom plus shipping equals excitement
05/02/03: Mom shudders at thought of the m-a-l-l
04/21/03: Mother Confessions
04/11/03: Husband snoring: Hit or mist
04/04/03: Flip flops hashed at the lunch table
03/28/03: Bare facts on protesters
03/21/03: Madonna: Like an Author
03/17/03: Mom develops rapport with son's answering machine
03/07/03: The call for courage
02/28/03: My relationship with Mister Rogers
01/31/03: Mom pushes memories out the door
01/24/03: Picture this! Human 'beans'
01/10/03: Password, please!
12/31/02: Who it was a good year for
12/06/02: Radio show guarantees family-size audience
12/02/02: High-seas adventure would enlist few takers today
11/15/02: Frozen turkey makes cook chicken out
11/15/02: What's going on with "going out?"
11/01/02: The crazy mind of middle-age
10/25/02: Relationship rooted in willow talk
10/18/02: The challenge of being spontaneous
10/11/02: No wheels, no keys, no problem?
10/04/02: Lessons of a childhood survivor --- my children's
09/20/02: "Cutting the Cord" to the Tube
09/13/02: Over there
08/30/02: The Last One Left
08/23/02: Rare sighting made on the patio
08/16/02: Kids get reality paycheck
08/08/02: We look like this . . . no, Kidman!
08/02/02: We should be a nation of 'nuts'!
07/26/02: Hold your applause --- please!
07/19/02: Greed and Mints on the Pillows
07/12/02: Remodeling: Blueprint for Disaster
07/08/02: The Botox wrinkle
06/28/02: One perfect day
06/21/02: Flush with excitement
06/14/02: The Ways a Father Says "I Love You"
06/07/02: Garage Sale Treasures
05/31/02: No Pudgy Hour at the gym
05/19/02: Ozzy, if you come for dinner, bring change
05/19/02: Instant Messaging and LOL
05/10/02: Some mothers get something more
05/03/02: I Nudge, Therefore I Am
04/25/02: Motherhood is seasonal work
04/19/02: Paper trail to college
04/12/02: What to cook or not to cook
03/31/02: Mom and Dad Break Curfew
03/22/02: Introducing P.P.M. (Partners Per Month)
03/15/02: Birth of a Pothole
03/08/02: When Enron Momma gets mad
03/01/02: Little hope for bookaholic
02/22/02: Wrestling with prejudice
02/15/02: Say What?
02/08/02: Kitchen intelligence
02/01/02: Age-old words
01/25/02: Abortion: Switching Sides
01/18/02: Kids, take note
01/11/02: The heart-stopper e-mail
01/04/02: The slightly sunny side of 2001
12/28/01: The Way Things Work
11/30/01: The Leftover Shuffle begins
11/27/01: Glasses bring age into focus
11/16/01: A different portion of Thanks
11/09/01: The Next Stage of Parenting
11/01/01: Of boys and patriotism
10/26/01: College Son the Invisible Man
10/19/01: Out of the closet ... and into the school
10/12/01: A Parent's Guide to Dating
10/05/01: "Taking Care of You"
09/28/01: Time indivisible
09/24/01: Refueling capitalism
09/14/01: A time to mourn
09/07/01: Lack of modesty stirs the troops
08/31/01: Scholarship search an education
08/24/01: The test for parents
08/17/01: Immodest proposals
08/10/01: Trying to R-r-r-re-re-relax
08/03/01: It may be shabby and chic, but it ain't cheap
07/20/01: Bride showered with sage advice
07/13/01: Baby Bear Finds Driving "Just Right"
07/06/01: Pale at the Thought of Bronze
06/29/01: A Dog's Best Friend
06/22/01: Rethinking fatherhood
06/14/01 Don't forget to lock the door
06/07/01 How grandma punishes her kids
06/01/01 Hearing voices
05/25/01 Cyborgs for Better or Worse
05/18/01 The death of Common Sense

© 2001, Lori Borgman