[ J E W I S H L I V I N G ]
reality check
Push for humanitarian aid to Palestinians ignores terror links
By Jonathan Tobin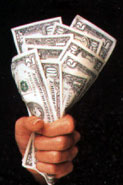 The P.A. has proven to be nothing less than a criminal terrorist organization masquerading as a government. The billions donated to this entity by foreign governments, including the U.S., have done nothing to help ordinary Palestinians, but instead have lined the pockets of Yasser Arafat's kleptocracy.
perspective
Real men don't blow up innocents
By Norah Vincent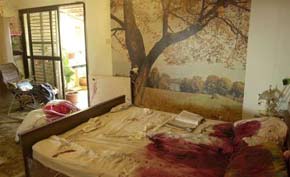 Nobody talks about honor anymore, certainly not male honor, so this is going to sound very old-fashioned. And nobody, except the hippest, most artfully abstruse academics, thinks of wars in terms of gender paradigms.
But the war on terror is just such a war. It's a war about cultural masculinity, ours versus theirs. (Pictured above is the aftermath of a murder this weekend outside Hebron. A Russian couple were in their bed, when a terrorist burst in.)
context
Living with conflict
By Michael Barone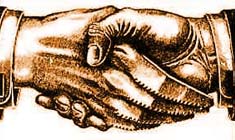 There are some conflicts in which comprehensive settlements are impossible and in which seeking a comprehensive settlement does more harm than good.
[ D A I L Y I N S P I R A T I O N ]



WISDOM EACH DAY:
Of ears and instruction




[ L I F E S T Y L E S ]

Bruce Williams on JWR: Keeping stocks street smart; mistake in keeping the stock certificates in your name

Dr. Peter Gott: Can hospital patients change doctors?




[ I N S I G H T ]



Debra J. Saunders: Get ready America, California is gettin' into the slave reparations business

Argus Hamilton's daily chuckle (ZINGERS GALORE!)


---
BRITNEY SPEARS NEXT IN LINE TO BLAST OFF INTO ORBIT
Millions line up to donate — Steve Young
---
Marianne M. Jennings: The irritation of the modern wedding

Don Feder: Le Pen victory signals failure of left and right

Jack Kelly: Islamic 'smarts'

Jeff Jacoby: The canary in Europe's mine

David Limbaugh: Reform hypocrisy

Charles Krauthammer: Europe and 'Those People' (SPOT-ON!)

Kathleen Parker: Karen Hughes' choice a lesson in balance

Bob Greene: The starting lineup for your All-Star Army (SUPERB!)

Diana West: It's the misconduct, stupid

Larry Kudlow: A rise from the Rising Sun

Mort Kondracke: U.S. Mideast Peace Policy Designed To Aid War on Iraq

George Will: A Tale of Two Lawsuits

Paul Greenberg: About our 'broken' election system ... (EXCELLENT!)

Bill O'Reilly: 'Paul, Paul, Paul!'

Cal Thomas: Pat Robertson's high horse

Thomas Sowell: Random thoughts





[ W O R T H 1 0 0 0 W O R D S ]

Mallard Filmore

Mike Shelton

Gary Varvel

Gary Brookins

Lurie's World

Mike Lukovitch

Michael Ramirez

(Att. working columnists and editorial cartoonists: Think you have what it takes to be featured on JWR? Drop us a note. And readers: We're always open for suggestions!)



[ F A S T P O L I T I C S&nbsp ]








require ("t-ssi/rtorah.html"); ?>