[ J E W I S H L I V I N G ]
reality check
It's time to snap out
of Arab fantasy land
By Mark Steyn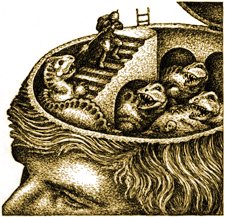 Our contributing columnist has come up with some mighty interesting information about that "massacre" in the Jenin refugee camp. Rest assured, most Western media -- you know, the "objective" press -- wouldn't dare report this.
perspective
U.N. vote undermines
'human rights'
By Jonah Goldberg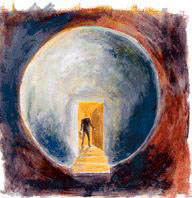 You may think the United Nations is 100 percent right about Israel. Fine, just so long as you realize the United States might be next.
context
Why peace in the Mideast
is closer than ever
By Jack Kelly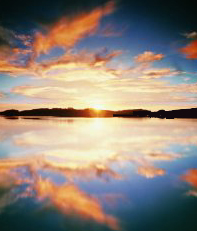 We are closer to genuine peace in the Middle East today than we have been at any time since the creation of the state of Israel in 1948. Peace is at hand chiefly because Israeli Defense Forces have "changed the facts on the ground."
[ D A I L Y I N S P I R A T I O N ]



WISDOM EACH DAY:
Pursuit of falsehood by use of truth




[ L I F E S T Y L E S ]

Bruce Williams on JWR: Titling property to preserve estate; time to pull out some equity?

Dr. Ed Blonz: Breaking down the broccoli




[ I N S I G H T ]



Karen Lehrman: When the hipsters take 'conservative' stances about art (NEW CONTRIBUTOR!)

Bill Steigerwald: 10 minutes with ... Dinesh D'Souza


---
GERALDO DECLARES WAR ON TERRORISM 'OVER'
U.S. Must Shift Focus to Robert Blake Trial, Newsman Says — Andy Borowitz
---
Argus Hamilton's daily chuckle (ZINGERS GALORE!)

Walter Olson: Osama, the pigs & the Kennedy

Bill Schneider: The secret formula

Sean Carter: FDA "sucker punches" smokers (FANTASTIC!)

Clarence Page: A game of another color

John H. Fund: The New Nixon? Al Gore plots his comeback

Betsy Hart: How to make telemarketing go away

Norah Vincent: A tabloid tale amid the tomes (GREAT!)

Doug Bandow: The war on charity

Paul Greenberg: Life begins again: Heaven is opening day in the minors

Amity Shlaes: Taxation by way of Madison Avenue

Cal Thomas: Flunking schools in Philadelphia







[ W O R T H 1 0 0 0 W O R D S ]

Mallard Filmore

World Editorial Cartoon Showcase: The view from ... Paris

Michael Ramirez

Gary Varvel

Mike Lukovich

Bob Gorrell

(Att. working columnists and editorial cartoonists: Think you have what it takes to be featured on JWR? Drop us a note. And readers: We're always open for suggestions!)



[ F A S T P O L I T I C S&nbsp ]








require ("t-ssi/rtorah.html"); ?>