[ J E W I S H L I V I N G ]
reality check
We can't blow it again
By Charles Krauthammer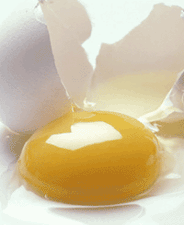 Eleven years ago, after its swift and crushing victory over Iraq, the United States bestrode the Middle East like a colossus. Having demonstrated the power of American arms and American resolve, America assumed a role of dominance in the region not seen since the better days of the Ottoman Empire.
The question was: What to do with this newfound political capital? The first Bush administration decided to do a strategic pivot and spend that capital on resolving the Arab-Israeli dispute, convening the Madrid peace conference. It turned out to be a dead end.
Meanwhile, the moment slipped away.Why is this history relevant? Because 11 years later we are back to the same question.
perspective
We Know Who's in the Right: Though Bush equivocates, Americans support Israel
By Jonathan Tobin

One of the longest-standing Jewish jokes tells of two older Jewish men who were sitting in a park reading newspapers. One was reading a Jewish paper, the other an anti-Semitic rag.
When the one with the Jewish paper saw what his companion was reading, he cried out, "What are you doing? How can you read that filth?"
His companion replied, "I used to read the Jewish papers all the time. But they are filled with terrible stories about anti-Semitism, attacks on Jews and Israel, assimilation and threats to the Jewish future. It was so depressing, I didn't want to read it anymore.
"But this paper is filled with stories about how the Jews control the banks, the media, politicians, the whole world! It cheers me up."
And it is in that spirit that readers could turn this week to the syndicated column of Robert D. Novak published in The Washington Post.
context
Master of the obvious
By David Limbaugh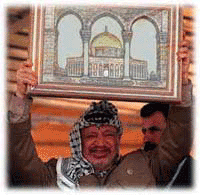 The Palestinian Liberation Organization (PLO) was formed in 1964, three years before Israel acquired the "occupied territories" in a defensive war. If Israel didn't have that land, what was driving the Palestinians? What was the significance of the "L" in "PLO?" From what or whom were they seeking liberation?
The best place to find the answer is the PLO's Charter, where their grievances and goals are clearly articulated. Read it for yourself, and you will discover that the Palestinian leadership believes that among other things ...
DEAR JWR READERS
THE POWER OF PRAYER
Orthodox Jews -- more than 50,000 of them -- jammed lower Manhattan yesterday in a massive prayer vigil on behalf of their co-religionists in the Holy Land. Most media ignored the event. (In contrast, how much did you hear about the smaller anti-Israel rally in Washington on Saturday?) Pictured above is but one block of the Jewish gathering.
[ D A I L Y I N S P I R A T I O N ]



WISDOM EACH DAY:
Being beholden




[ L I F E S T Y L E S ]

Consumer Reports on JWR: New washers make pre-washing redundant

Dr. Peter Gott: Concerns about international travel; I'm 68 and suffer acne




[ I N S I G H T ]


Kathleen Parker: McKinney's minions march to different, dangerous drummer

Dennis Prager: Why so many students cheat (EXCELLENT!)


---
O.J. CALLS ROBERT BLAKE MURDER CASE 'DERIVATIVE'
Sets Stage for Intellectual Property Lawsuit — Andy Borowitz
---
Argus Hamilton's daily chuckle (ZINGERS!)

Steve Young: Former Liberal Seeks Conservative Book Deal

Bob Greene: With our belts open, where are we heading?

Don Feder: Bottoms up -- more curse than toast

Larry Kudlow: Sedating the manic bond traders

Michael Long: Bottled And Sold: Economic Confidence Under a Screw-top (GREAT!)

Mort Kondracke: Dems offer few ideas at rally

Wesley Pruden Let's take a poll: Is evil really bad? (SPOT-ON!)

MUGGER: Let Sharon be Sharon

Michael Barone: Old ways die hard

George Will: Playing with energy

Bill O'Reilly: Barbarians in the Church







[ W O R T H 1 0 0 0 W O R D S ]

Mallard Filmore

World Editorial Cartoon Showcase: The view from ... Montreal

Michael Ramirez

Jack Higgins

Mike Shelton

Wayne Stayskal

(Att. working columnists and editorial cartoonists: Think you have what it takes to be featured on JWR? Drop us a note. And readers: We're always open for suggestions!)



[ F A S T P O L I T I C S&nbsp ]








require ("t-ssi/rtorah.html"); ?>