[ J E W I S H L I V I N G ]
perspective
'The motivating force behind terror is neither desperation nor destitution --- it's hope'
By Binyamin Netanyahu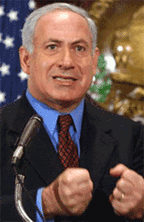 The former Israeli prime minister testified before Congress yesterday in what, no doubt, will be one of the most quoted addresses from the 'war on terrorism.' Read his prepared remarks here in its entirety --- sans any spin or editing.
reality check
Peace in Mideast will only be brought about through war
By Michael Kelly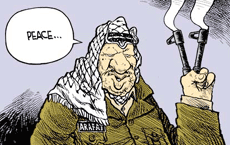 During the current crisis, it has become impossible to maintain the fiction of Arafat as a pursuer of peace (impossible, that is, except for certain members of the news media and the Nobel Peace Prize committee). It has become impossible to deny that he is anything other than, as Sharon said, the architect of the Palestinian war and the dispatcher of Palestinian mass murder.

This is no longer a matter of belief, or rhetoric, but evidence. Consider ...






context
When 'nuance' excuses terror


By George Will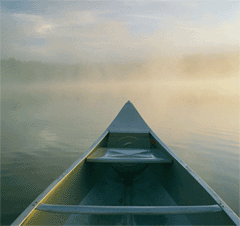 At an emotional, visceral level, Bush is Israel's very good friend -- its best presidential friend since Ronald Reagan, or perhaps even Harry Truman. But Bush's policy, bent by persons determined to nuance into inanity his war against terrorism, may teach this lesson: Although it is dangerous to be America's enemy, it can be fatal to be America's friend.
[ D A I L Y I N S P I R A T I O N ]



WISDOM EACH DAY:
Our miraculous world




[ L I F E S T Y L E S ]

Bruce Williams on JWR: How to research a franchise; inventor ripped-off by new-products marketer

Dr. Peter Gott: Is sinus lavage out of style?; aspirin and ringing in ears




[ I N S I G H T ]



Clarence Page: 'Osbourne' family values rock, aging Ozzy quakes

Argus Hamilton's daily chuckle (ZINGERS GALORE!)


---
FAA PRONOUNCES 'RUNAWAY PLANE' EXPERIMENT A SUCCESS
Rolling Empty Planes Into the Street Will Shorten Security Procedures, Officials Say — Andy Borowitz
---
Art Buchwald: It's Cherry Blossom Time

Martin Gross: He's no American

Geoffrey Nunberg: The most influential man on corporate business language and image is 'spaced-out' (SMART!)

Matt Towery: How the peaceful fairways of the world's most revered golf course, may serve as a brilliant strategic battleground the most recent round of "cola wars"

Debra J. Saunders: A good marriage with an esteemed soul mate -- well, nothing beats it

Mark Goldblatt: Why profs fear testing

Crispin Sartwell: My Money or Your Life (OUTRAGEOUS!)

Philip Terzian: If Turkey wants to be part of Europe, it has to adhere to European standards of national behavior

Bob Tyrrell: Let the Sun shine in

Paul Greenberg: They found him (GREAT!)

Don Feder: Assisted suicide -- the death of decency

Suzanne Fields: Making Sept. 11 fireproof

Mort Kondracke: U.S. Enemies Use Mideast Terror To Protect Iraq

Ann Coulter: Not moving on, Part II





[ W O R T H 1 0 0 0 W O R D S ]

Mallard Filmore

Lurie's World

Mike Lukovitch

Wayne Stayskal

Mike Shelton

Jack Higgins (SPOT-ON!)

Gary Varvel

(Att. working columnists and editorial cartoonists: Think you have what it takes to be featured on JWR? Drop us a note. And readers: We're always open for suggestions!)



[ F A S T P O L I T I C S&nbsp ]








require ("t-ssi/rtorah.html"); ?>