[ J E W I S H L I V I N G ]
perspective
It's the values, stupid
By Dennis Prager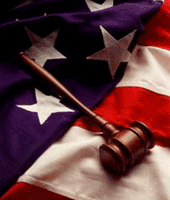 There is one overwhelming reason some Americans -- particularly academics and news people -- cannot understand why much of the Islamic Middle East, and especially the Arab world, hates America. They refuse to acknowledge the painful truth that, at least in our time, our two civilizations have rather different values.
reality check
The backlash against Israeli self-defense is pure hypocrisy
By Jonathan Tobin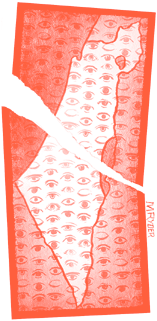 All too many onlookers - whether ignorant journalists, naive "peace activists" or pro-Arab propagandists - are uninterested in the Arab campaign to destroy Israel and the terrorism directed at Jewish innocents.

They look, but do not see. They hear, but do not listen.

No amount of evidence that Arafat and the Palestinian Authority are deeply involved in suicide bombing and other acts of terrorism against Israelis convinces them.






context
Promises, but Never Peace


By Michael Kelly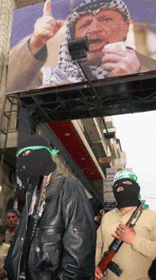 In the Summer of 1994, the writer went to Gaza, just as Arafat was beginning his homeland.
"Arafat's entry into Gaza was an object lesson: a purposely uncaring display of brute power. He arrived from the Sinai in a long caravan of Chevrolet Blazers and Mercedes-Benzes and BMWs, 70 or 80 cars packed to the rooflines with men with guns. The caravan roared up the thronged roads and down the mobbed streets, with the overfed, leather-jacketed, sunglassed thugs of Arafat's bodyguard detail all the time screaming and shooting off their Kalashnikovs to make their beloved people scurry out of their beloved leader's way."
[ D A I L Y I N S P I R A T I O N ]



WISDOM EACH DAY:
Beasts who are better




[ L I F E S T Y L E S ]

Bruce Williams on JWR: Don't use IRA to pay off mortgage

Dr. Robert A. Wascher's science and health report: Can coffee reduce your risk of tooth decay?; exercise & blood pressure; a single high-fat meal reduces coronary artery function




[ I N S I G H T ]



Jonathan Turley: The adjusted value of justice

Argus Hamilton's daily chuckle (ZINGERS GALORE!)


---
HALLE BERRY STILL SOBBING UNCONTROLLABLY
Week-long Post-Oscar Crying Jag Points to New Record — Andy Borowitz
---
Don Feder: Carter clueless on nature of Castro's tyranny

Wesley Pruden: Rhetoric and reality, colliding head-on (GREAT!)

Diana West: The Wilder life

David Limbaugh: Targeting dodge ball and other inanities

Bill Steigerwald: Looking into the state of American greatness

Kathleen Parker: Apologizing for slavery is small price for peace

Debra J. Saunders: No justice in reparations

Wendy McElroy: The professor made me cry, now I will make him pay! (OUTRAGEOUS!)

Matt Towery: The most likely immediate threat to our national security is being ignored

Tony Snow on the issues of the day

Michelle Malkin: On Bataan and Balikatan

Jack Kelly: Arab winners and sinners

Bob Greene: How you can help to stop the torment (TIME TO ACT!)

Bob Tyrrell: Hooded men of color in sheets

Greg Crosby: First You Have to Get Their Attention (EXCELLENT!)

Jonah Goldberg: View of ANWR at Night: Priceless

MUGGER: California, and Maryland, dreaming

Larry Elder: SAPs -- Second Amendment Phonies

Suzanne Fields: When words are the weapons (SUPERB!)

Ann Coulter: The Rube Goldberg Clinton Rehabilitation Project

George Will: War and Then a Wall

Cal Thomas: The man who won't go away

Thomas Sowell: A scam at tax time





[ W O R T H 1 0 0 0 W O R D S ]

Mallard Filmore

Lurie's World

Joe Heller

Wayne Stayskal

Michael Ramirez

David Cox

Gary Varvel

(Att. working columnists and editorial cartoonists: Think you have what it takes to be featured on JWR? Drop us a note. And readers: We're always open for suggestions!)



[ F A S T P O L I T I C S&nbsp ]








require ("t-ssi/rtorah.html"); ?>