3-year-old bear-killers are a thing of the past
By Jim Mullen





http://www.JewishWorldReview.com | What would you have to do today to get a third-grader to wear a coonskin hat to school and sing about killing "bears when he was only three"? I don't think it would be possible unless you bribed them with iPods and Playstations. But after "Davy Crockett" aired in late 1954 and 1955, kids would show up at school swinging much-coveted Davy Crockett lunch boxes, they'd run around the neighborhood in official "Davy Crockett: Indian Fighter" coonskin hats and play "The Ballad of Davy Crockett" over and over on their big sister's turntable.

"If only I had parents who were rich enough to get me a lunch box," thought the rest of us who were getting our lunch to school in reused paper bags. It never occurred to us that the real Davy wouldn't know what a lunch box or a paper bag was. The real Crockett never went to school.

It's hard to believe that all the hoopla was about five, one-hour episodes of a black-and-white TV show. Did it fulfill some primal need for children to wear fur on their heads?

Did we crave adventure that we couldn't get in the treeless, fenced-in back yards of brand new suburban housing developments? Were we tiring of WWII stories? Was it just better than what was on the other two channels during the nights it aired? Or was it that in late 1954, America finally had enough TV sets for Davy to reach a cultural tipping point? My family didn't get a TV until 1956, though we begged and cajoled my Dad for years. I remember the day it came, it had a gigantic 12-inch screen set in the middle of a credenza the size of a boxcar. There was a record player on one end and a liquor cabinet on the other. Liquor and TV, they just go together. It seemed like a good idea until we had to lug the thing to the repair shop. We wondered why the tuner knob had markings for 12 channels when there were only two stations where we lived. What place on earth would ever have 12 TV channels? There aren't enough actors in all the world to fill up 12 channels. And what does UHF mean? Why did horizontal bars suddenly start flipping through the picture? That's what the "fine tuning" knob was for, my father explained. Don't ever touch it! "Call me or your older brother if the picture's not right." You could miss most of a half-hour show waiting for the thing to warm up.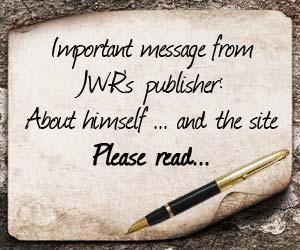 My father couldn't understand how we could stare at a test pattern for hours. We could never understand why he would watch John Cameron Swayze read the nightly news for a grueling 15 minutes! Once in a great while I would be allowed to stay up until the station signed off the air at midnight. When the news came that Fess Parker, the actor who played Davy Crockett had passed away, Sue and I both remembered the coonskin hats and the lunchboxes more than the show itself. A lunchbox in mint condition now sells for $400, the "official" hat in the original box for $250.

"When the next crop of youngsters gets to be our age, will there be any one person they will all remember watching?" Sue wondered. Today you can watch basketball game after basketball game, nonstop for a month. You can switch from the Golf Channel or Discovery Channel or HBO or the Food Channel or Comedy Central to ESPN, CNN, Fox or a thousand other channels. Or you can just watch films and shows from Netflix, or just waste time on the Internet. That wasn't possible in the days of "Davy Crockett," it wasn't even imagined. He wasn't up against "Trading Spaces," "Iron Chef," "American Idol," YouTube, Hulu and a thousand other things. But who knows, coonskin caps may make a comeback.
Every weekday JewishWorldReview.com publishes what many in the media and Washington consider "must-reading". Sign up for the daily JWR update. It's free. Just click here.
Comment by clicking here.
Jim Mullen is the author of "It Takes a Village Idiot: Complicating the Simple Life" and "Baby's First Tattoo."
Previously:

Money-making ideas on the fly
Collecting and hoarding
Chain of fools
Please come pick up your acting awards, ESPN commentators, you've earned them
You've been superpoked by the U.S. gov't
e-Readin', e-Writin' and e-Rithmatic
A pose by any other name
Warning: Column contains 2010 spoilers
'He loves only gold, only gold'
Think about direction, wonder why …
Flushing your money down a diamond-studded toilet
More like 'wack' Friday
The good, the ad and the ugly
The desert of the real
Let books be large and in charge
I was insulting people way before the Internet
GPS drill sergeant: Left, right, left!
Butterfly in the sky, you make winds go twice as high
Music to my ears it's not
You don't light up my life
Fair or not: Country living is far from 'Little House'
A parable for the 'ages'
Top 100 Cable news stories of the century
Green dumb
A developing story
Thinking outside the lunch box
What's good for the goose is good for the scanner
Newspapers will survive, but network TV?
A really big show of generation gaps
When pigs flu
The reports of our decline have been greatly exaggerated
Mergers and admonitions
Invest in gold: little, yellow, different
Stuck in Folsom Penthouse
Collecting karma
Setting loose the creative 'juice'
It's all in the numbers
You're damaging your brain with practical skills
The real rat pack
The unspeakable luxury of the Park-O-Matic
Gross-ery shopping

© 2009, NEA