Jewish World Review March 19, 2010 / 4 Nissan, 5770
Apple's Aperture Opens Way for Photo Management
By Mark Kellner
http://www.JewishWorldReview.com | If, like many computer users, you're wrestling with hundreds or even thousands of digital images, Apple Inc.'s Aperture 3, released a few weeks ago, can help you make sense of it all.

The $199 program (trial version available at http://www.apple.com/aperture/) is designed for Apple's computers running Mac OS X, either version 10.5.8 or 10.6.2, so Windows users are out of luck. There's a vast cadre of digital photographers loyal to the Mac platform, however.

Aperture 3 is positioned as the next step up from Apple's iPhoto, a "standard" feature of every new Mac sold these days. iPhoto is a neat application, to be sure, a great way to import, organize, touch-up and share photos. But serious digital photographers will want more than iPhoto's capabilities, more in the way of cataloging, more sharing options, even a few more sophisticated ways to view and edit photos.

If you've been using iPhoto for a while, Aperature 3 will import your iPhoto library, and keep all the groupings, taggings, face identifications and other things you've already done. In Aperature, these can be expanded: the program now has its own "Faces" abilities to let you identify a face and then search through all your other photos for other images which the program believes contains that face. Confirm the match and it's all grouped together.

Another way of organizing photos is by place, and Aperture 3 will take the GPS data many cameras — and wireless digital memory cards such as the Eye-Fi Geo — include with photos and plot your snaps on a map. Much of this works best, I believe, in the U.S., but I've also taken geo-tagged photos using an Apple iPhone in Manila, Philippines, and elsewhere.

The other main organizing feature of Aperature 3 is to organize photos by "project," which is to say you can group them in just about any fashion you'd like. The plus here, of course, is that it's easier to remember "Jones Wedding" or "Amalgamated Widgets Brochure" than a bunch of letters and numbers that may be assigned to a given image. Again, this is a program best suited for those with lots of photos — which, again, could be just about all of us in this day and age.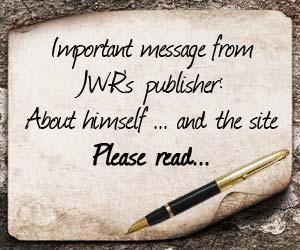 When dealing with multiple photos, especially those of the same subject, Aperture 3 lets you compare two shots side-by-side. It's a great way to rate photos and select those you want to offer someone else to use. There are various ways to rate and label images, again making it easy to organize everything for you (and others) to look over.

Apple says Aperature 3 contains "dozens of ready-to-use adjustment presets" that allow users to "apply professional-style imaging effects to a single photo or across an entire project." I believe them: there are tons of ways to edit, enhance and recast an image, tools that are sophisticated in many ways. No, Aperture 3 is not the exact equivalent of Adobe Corp.'s famed Photoshop CS4, but it offers a great deal of capability to a photographer.

Output is another strong suit here: along with one-click publishing of photos to the Flickr and Facebook online services, as well as Apple's subscription-based MobileMe service, you can also create quick Web page layouts and slideshows of your pictures, as well as a custom book which can be printed and bound in quantities as low as one copy. It's all quite nice, in my opinion.

Aperture 3 -- which has had a couple of needed patches since its release -- is a solid program for serious amateur photographers as well as many professional types. Apple has a strong contender, one which I'm sure will attract renewed attention from Adobe and other rivals.
Every weekday JewishWorldReview.com publishes what many in the media and Washington consider "must-reading". Sign up for the daily JWR update. It's free. Just click here.
JWR contributor Mark Kellner has reported on technology for industry newspapers and magazines since 1983, and has been the computer columnist for The Washington Times since 1991.Comment by clicking here.
© 2009, News World Communications, Inc. Reprinted with permission of The Washington Times. Visit the paper at http://www.washingtontimes.com