Jewish World Review March 12, 2010 / 27 Adar, 5770
New database version crosses platforms
By Mark Kellner
http://www.JewishWorldReview.com | If there's anything in computing that's the antithesis of "sexy," as in "attractive" or "exciting," it's probably the humble database. Sure, there are more than a few propeller-heads out there who are excited about what a database can do, but most of us are rather blasť about it. If we absolutely must use such an application, let it be over quickly and painlessly, kind of like sedation dentistry.

Well, all that changed yesterday, as FileMaker Inc., the Santa Clara, California-based unit of Apple Inc. launched the newest version of its flagship product, FileMaker Pro 11, details of which are at www.filemaker.com. This new version is quite something.

The flip side of nonchalance about databases is that sometimes, they're absolutely necessary. If you want to keep a catalog of your product line, a detailed file of your customers, a proper record of your home's contents, a database is going to be needed. Probably, you'll need to do more than one of these tasks to justify the $299 price tag this cross-platform product carries for either the Windows or Mac version.

FileMaker Pro is, as its name implies, a professional product. You get loads of help, however, in the form of 30 "built-in solutions," such as a model database for invoicing, which lets you integrate your customer file, inventory list and even a sales tax schedule spreadsheet to come up with a rather slick way of generating invoices. That may not sound like much — until you sit down and try to design it all on your own. Having a "starter," which can be easily customized to fit your business and your needs, is a blessing.

Particularly appealing in this new release are the visual elements. The program looks and works very much like a Mac application, using a "quick find" feature similar to that found in Apple's iTunes software to search across a range of fields for the desired information. There's also expanded charting features that make it easier to analyze and report on the data you've collected. And, it's possible to customize reports so that the invoice you've created with the "starter solution" looks rather sharp.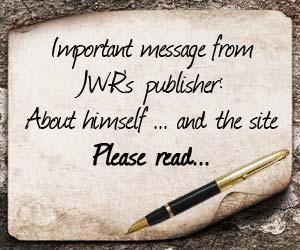 Of course, there are also plenty of tools for those who've used FileMaker over the years and want to design their own databases. A number of federal agencies use FileMaker, along with outstanding nonprofits such as CURE International, a global medical charity which has outposts in the Dominican Republic, Haiti, Ethiopia and elsewhere.

In the Washington area, there's the DC FileMaker User's Group (www.dcfilemaker.com), which meets at the firm's downtown offices as well as online.

All this means that someone using the program is far from alone: there are plenty of resources that'll make it easy to learn, set up and administer FileMaker Pro databases, which can come in handy since there are networkable versions that workgroups and departments will appreciate.

Another collaborative feature is a new "Snapshot Link," which allows you to flag a specific set of records at a point in time, preserving the same layout, view and sort order. Then, changes made to the file are automatically updated in the database. The firm says the "Snapshot Link file can be emailed to anyone who has FileMaker Pro 11 for easy collaboration."

What I appreciate most — as you may surmise — is the graphical approach FileMaker Pro takes. Once a database is set up, it can all look rather good visually, which makes it easier to work with the data at hand.

If you enjoy working with databases, FileMaker Pro will bring a smile to your face. If you grind your molars at the thought of such work, FileMaker Pro will unclench your jaw and give you an easy (and successful) way of making lighter work of a demanding task. It's a program I highly, and happily, recommend.
Every weekday JewishWorldReview.com publishes what many in the media and Washington consider "must-reading". Sign up for the daily JWR update. It's free. Just click here.
JWR contributor Mark Kellner has reported on technology for industry newspapers and magazines since 1983, and has been the computer columnist for The Washington Times since 1991.Comment by clicking here.
© 2009, News World Communications, Inc. Reprinted with permission of The Washington Times. Visit the paper at http://www.washingtontimes.com