Jewish World Review March 16, 2010 / 1 Nissan 5770
Waste, fraud and abuse
By Cheri Jacobus





http://www.JewishWorldReview.com | President Barack Obama has suddenly decided his unpopular, extraordinarily expensive, colossal healthcare reform bill is all about waste, fraud and abuse in Medicare and Medicaid. Interestingly, this is only important to him as a final Hail Mary pass on his signature policy item, rather than a legitimate priority on its own.

Obama's roll of the dice with his heavy-handed "now or never" pressure for passage of healthcare legislation by March 18 indicates he clearly hears the clock ticking. Should he fail, he needs time to recover before November's elections. Blame for Democratic election losses will be laid squarely on his shoulders. With an eye toward his 2012 reelection prospects, Obama believes he will fare better signing an unpopular healthcare bill, rather than looking like an inexperienced, ineffectual 2008 election mistake with a massive legislative loss under his belt.

He could get by with half a loaf if he's willing and shrewd. Rather than risk all by leaping off that healthcare cliff and taking his herd of sheep with him, the president could stop the madness right now and still come out somewhat a winner. By placing ObamaCare on the back burner but remaining committed to taking on waste, fraud and abuse in Medicare and Medicaid, he can win with Democrats, Republicans and independents.

The president has already schooled us in creative budgeting and claims the projected savings from eliminating waste, fraud and abuse will pay for the bulk of his healthcare plan, providing roughly $900 billion in savings. There is legitimate reason for skepticism, not the least of which is the big question,

"If these two government-run healthcare programs, Medicare and Medicaid, are eating up $900 billion in waste, fraud and abuse, how will adding even more government-run healthcare programs make things better?"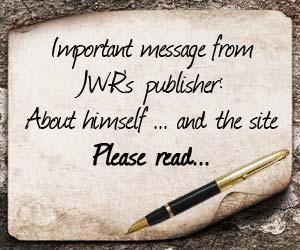 I am all for President Obama trying to prove his projections and achieving those savings first, making his plans to cut waste, fraud and abuse a reality and a success. He will find out soon enough that $900 billion is too ambitious and cannot be reached without cutting services in those programs.


However, cleaning up Medicare and Medicaid will give Washington an idea of what we can actually afford, and perhaps then we can stop with the creative budgeting and loopy cost guesstimates. Both Democrats and Republicans can demand this without actually changing their positions on healthcare reform one way or the other.


This is a move Republicans can support and yet be properly chastised over for not accomplishing when in the majority. If Democrats fail to act, they, too, should be criticized.


Should the president suffer a loss and ObamaCare fail, he can still save face by working with Congress to get at those alleged 900 billion precious dollars from waste, fraud and abuse in Medicare and Medicaid. If Obama won't lead, then Republicans should insist on eliminating the problems in Medicare and Medicaid as a standalone priority separate from healthcare reform.


Now that America has been alerted to up to $900 billion being wasted and stolen in Medicare and Medicaid, it's difficult to put the toothpaste back in the tube. Yes, it's been talked about for years, but now Washington has the public's attention. There is no going back.




Every weekday JewishWorldReview.com publishes what many in the media and Washington consider "must-reading". Sign up for the daily JWR update. It's free. Just click here.

To comment, please click here.


JWR contributor Cheri Jacobus, president of Capitol Strategies PR, has managed congressional campaigns, worked on Capitol Hill and is an adjunct professor at George Washington University's Graduate School of Political Management. She is a columnist for The Hill and appears on CNN, MSNBC and FOX News as a GOP strategist.


Previously:

02/24/09: Put down the shovel 12/22/09: Hurry up and slow down
11/24/09: Jury of peers
11/10/09: Czar light, czar bright
11/02/09: Reid's landmines
10/26/09: Public option for Congress
10/19/09: Big Brother wins
10/13/09: Dancin' DeLay
09/26/09: Paterson under the bus
09/14/09: Start over, Mr. President


© 2009, Cheri Jacobus