Jewish World Review March 3, 2010 / 17 Adar 5770
More than an angry mob
By Kevin Ferris
http://www.JewishWorldReview.com | Don't be taken in by stereotypes of angry tea partyers.
First, consider their sense of humor, particularly a video response to Keith Olbermann's lecture to them on diversity.
"Why are you surrounded by ... people who look exactly like you?" the oh-so-multiculturally pure Olbermann asks in the video.
The screen then shows the MSNBC lineup. Joe and Mika, Savannah and Chuck, Andrea and Dylan, Chris and Rachel. Turns out they all look exactly like Keith. Racially speaking, at least.
The activists — a diverse group — then graciously invite Olbermann to this weekend's anniversary rally. Whether or not he showed, I'll bet they celebrated.
It's been quite a year for those who rose up as a tea-party movement because they believed government wasn't listening to them. Now, whether they agree on issues or not, they are certainly being heard.
A year ago this month, CNBC's Rick Santelli called for a tea party from the Chicago Mercantile Exchange. There was a new administration, but anger was already building over bailouts for banks, auto companies, and mortgage holders.
Diana Reimer, 67, of Lansdale, Pa., didn't catch CNBC that day, but she saw the coverage of activists who were holding rallies within days of Santelli's rant.
"I said: 'That's it. That's what I need to do,'" said Reimer, whom I met at this month's Conservative Political Action Conference in Washington.
Her first rally was in April, and soon after she was helping organize more: Tax Day — April 15 — in Philadelphia, where about 500 people stood in the rain for more than an hour; Nov. 14 in Harrisburg, with about 2,000 in attendance and truckers circling the state Capitol blowing their horns; and Sept. 12 in Washington, with Reimer, now a national coordinator, estimating she spoke to more than a million people.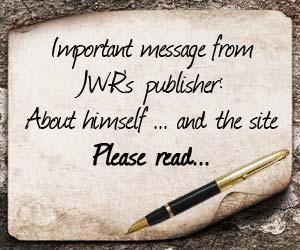 "It was amazing to be up on that platform and look out and see all those people," she says. "It was tremendous."
Quite a change for a former military spouse and small-business owner who had hoped to slow down and focus on her genealogy projects and other hobbies, until the bottom fell out of the economy. Government reactions to that downturn — from TARP under George W. Bush to the stimulus and other bailouts under President Obama — alarmed Reimer.
"People seem to think we just started getting angry when Obama came into office," Reimer says. "But this didn't just happen. It took years for the economy to become the way it is."
But Obama's policies fueled the discontent. Instead of letting businesses file for bankruptcy and restructure, Reimer complains, "this administration just spent the taxpayers' dollars. They just did it. That's our money."
Then came health-care reform, and Reimer and others began a public education campaign, organizing forums with doctors and representatives of the insurance and pharmaceutical industries. They also tried lobbying in Washington — sometimes getting no response, sometimes meeting aides, though not changing minds.
"They just think reform is the best thing going," Reimer says. She's for greater access to health care but thinks the government should fix the financial mess in current programs, such as Medicare and Social Security, before starting new ones.
Reimer and others are also studying up on the political process, recognizing that their lack of activity before helped fuel the problems of today.
"We really didn't look at candidates the way we should have, didn't pay attention as we should have," she says. "Now we're learning a lot by asking questions and meeting with candidates and asking them questions, really finding out what their values are and what they represent."
The core values for Reimer are fiscal responsibility, constitutionally limited government, and free markets. She says she'll vote for candidates of either party who espouse those values.
For this tea-party anniversary weekend, Reimer was organizing a rally at South Broad Street and Washington Avenue. And she's already planning this year's Tax Day event. Long term, she and her husband, Don, will be helping activists become party committee people at the local and state levels. Rather than choose from among candidates others have selected, the tea partyers hope to have a greater say in future elections.
"That's what is going to start changing things around," Reimer says.
A sense of humor. A vision for the future. There's more here than anger.
Every weekday JewishWorldReview.com publishes what many in the media and Washington consider "must-reading". Sign up for the daily JWR update. It's free. Just click here.
Comment by clicking here.
Kevin Ferris is commentary page editor of the Philadelphia Inquirer.


Previously:

02/17/09: A summit for the rest of us
02/08/09: A moving tale of detainee shuffle
01/27/09: Standing for more than 'No'
12/24/09: A duty, an honor that grows and grows
11/12/09: Obama should heed his own lofty words
11/05/09: Getting well, helping others
10/01/09: Helping the fighters thrive
09/03/09: Holder needs to explain dismissal of Philly case
08/19/09: Rage understandable, but what comes next?
08/05/09: A few words, and then some, from the Obama Center
04/29/09: Pity for 'tortured' terrorist?
04/22/09: For good or ill, to be a public figure is to have your image used and abused
03/11/09: GOP lacks leader but has potential
03/05/09: A dangerous naivete in foreign policy
02/25/09: Beware 'dialogue' on race
12/29/08: 'Chicago II': A governor's story
12/11/08: Operator: Welcome to transition hotline
12/03/08: How Obama will fight a growing front in Afghanistan
11/25/08: GOP ahead of curve for change
11/13/08: Prayers for President-elect Barack Obama
10/03/08: Obama's lowball attacks: Suggesting that McCain is a bigot runs afoul of the high-minded 'unity' tripe
09/06/08: It's unlikely that a President McCain would be driven by political ideology
09/04/08: Bold McCain will sharpen the contrasts
© 2008, Philadelphia Inquirer Distributed by McClatchy-Tribune Information Services