The new faces of breast cancer are young women


http://www.NewsAndOpinion.com | (KRT) Alecia Bloom's story is like those of so many other women diagnosed with breast cancer in the prime of their lives: She believed she was too young to worry about it.
Bloom, 39, found her own breast cancer last February while applying lotion after a shower. ("Thank God I'm the diva I am," she quips.) Though the cancer was confined to her right breast, she had a double mastectomy and chemotherapy to reduce the chance of it recurring. The legal assistant from Summit, N.J., then had both breasts reconstructed.
More than 250,000 women younger than 40 are living with breast cancer in the United States. Ten thousand will be diagnosed with the disease this year, and 1,500 will die, according to the Young Survival Coalition, a New York-based advocacy group.
The good news is that 82 percent of young women who are diagnosed with breast cancer will survive five years or longer. And though the number of young women affected by the disease has remained steady, awareness has grown as new techniques to assess risk, such as genetic testing, have become more available.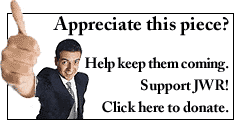 Awareness "may be even higher than it should be," says Debbie Saslow, director of breast and gynecologic cancers at the American Cancer Society. "I say that because, in some respects, with awareness comes fear. Younger patients are really the minority of breast-cancer patients. The awareness about the fact that risk increases with age is not there. So awareness is good, but fear that's not based on evidence is not so good."
But while most young women who visit their doctors concerned about a breast abnormality won't turn out to have cancer, there's still no consensus on the best way to screen them for the disease. And when a young woman does learn she has cancer, it can be more difficult to treat, because those that affect women younger than 40 seem more lethal.
"There is some thought that breast cancer in younger women is more aggressive," Saslow says. "If it occurs very soon after a pregnancy, the outcome may be worse and, of course, that's more likely to happen in a younger woman than in older women."
In young women, "breast cancer is often diagnosed at a higher stage, when it's harder to treat," she adds. "If you consider overall how they do, it might look a little worse because of the later diagnosis."
The problem starts in the doctor's office. "Unfortunately, women are still told by some doctors that they're too young to get breast cancer. They're told, `Don't worry, come back in six months,' and when that woman comes back, it's in an advanced stage," says Jeannine Salamone, a spokeswoman for the Young Survival Coalition.
"When a young woman presents with a lump, she should be taken seriously, and further tests should be done."
But mammograms, the gold standard for breast-cancer diagnosis for decades, do a poor job of picking up cancers in the dense breasts common to younger women. Recent studies have shown that a combination of mammograms with ultrasound can increase the rate of accurate diagnosis from 74 percent to 97 percent.
Most young women who visit clinics that care for patients at high risk for breast cancer aren't given ultrasounds, says Dr. Thomas Kolb, a Manhattan radiologist who conducted one of the ultrasound studies. Instead, he says, doctors palpate their patients' breasts three or four times a year (physical exams pick up only 27 percent of detectable tumors) and give them an annual mammogram.
Genetic testing also is available, though the results cannot guarantee that a woman will or will not develop breast cancer. Only 5 percent to 10 percent of breast cancers occur in women known to carry mutations of the BRCA1 or BRCA2 genes, which are associated with both breast and ovarian cancers. (Women with the mutations have a 55 percent to 85 percent risk of developing breast cancer, a 15 percent to 60 percent chance of developing ovarian cancer and are at risk of developing colon and pancreatic cancers.)
Depending on test results, women may choose to have their breasts removed as a precautionary measure, to take the drug Taxol in an attempt to prevent cancer or to be screened earlier and more often. Only women with strong family histories of breast cancer or who have already been diagnosed with breast or ovarian cancers need to consider genetic screening to help determine the best course of treatment.
Meanwhile, young women are encouraged to familiarize themselves with their breasts through self-exams, even though self-exams haven't been shown to increase the breast-cancer survival rate.
"We're missing too much breast cancer," says Kolb, an assistant clinical professor of radiology at Columbia University College of Physicians and Surgeons. "There's a lot of younger women out there that need to be screened, and we have to do better."
Appreciate this column? Why not sign-up for the daily JWR update. It's free. Just click here.

Comment by clicking here.