Jewish World Review March 4, 2004 /11 Adar, 5764
The Wise, the Wicked and the Fool
By Leo Lieberman
What the Purim story taught a 9 year-old about the world around him
http://www.jewishworldreview.com | Purim is certainly one of the happiest holidays in the Jewish calendar. After all, it has all the makings of the perfect story to delight young and old alike. There's a king and a beautiful queen — and a Jewish queen, no less! Now you can't get much better than that.

But you can! Because in this story even though there is a villain and such a villain you shouldn't know from. (But of course, you do, because after all, we do not live in an egg shell, and unfortunately the world has had its share of mamzerim.) Even though there is a Haman, there is also a Mordechai. And at the end of the story, Haman gets his, gets it in spades. (Whatever that means) The story has a happy ending and we can go back to eating our hamantaschen and drinking a little extra wine. Because, as you all know, getting a bit tipsy on Purim is a mitzvah, religious duty.

So that should be the end of the story. Except that I should wish you all a Happy Purim and may all your cookies be light and flaky and have three corners. Yes? No! Because as Tanta (Aunt) Pesha so often pointed out to me as I was growing up in the Bronx, "There is always a fly in the oatmeal."

And the fly in this case happens to be Queen Vashti.

In case you forgot the cast of characters, Vashti was the Queen before Esther. She was married to King Achashverus, the King of Persia. And if you remember when the King summoned her to appear before all his cronies for some hanky-panky, she said, "Thanky-but -no thanky!" That, of course, goes with the panky from the hanky. And since this was a king who expected everyone to respond "How high?" when he said JUMP! — POOF! Queen Vashti was history.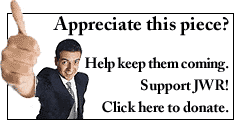 Now, as a nine-year-old in the Talmud Torah in the Bronx, I worried about poor Vashti. She just disappeared from the story. I sort of liked Vashti. Here was a lady, before Women's Lib, who stood up for what she believed and wouldn't take garbage from the King. So I asked Morah Kramer, my teacher, about this and she told me to speak to the Rabbi who, of course, was busy but who told me that: "In those days..."

And when I told him that people were people and it didn't matter when they lived, his response was that the story had a happy ending and the Jews of Shushan in Persia survived. When I tried to interrupt, he offered me a hamantash that the rebbitzen had baked and told me to go back to my class.

I went back, but I was not a happy camper. I worried about Esther living with such a bossy husband, who had his former wife put away. (My buddy Sonny said that he had her head chopped off, but Morah Kramer said that it wasn't true.)

Still, what did become of Vashti? Did she go back to her Mama and Papa? Did she ever get married again? Maybe the next time it was to someone who wouldn't order her around. And that would be better than wearing a crown on her head.

And so I went to Tanta Pesha again and asked for her opinion. And she was not at a loss for words. (She never is.) She told me that in those days there were no places for wives who were mistreated, but anything was better than living with a man who was such a shtik holtz, a real fool, and that where ever she went she was better off.

And she pointed out, in this story the good guys came out ahead and the bad guys were punished. And that Queen Esther was one smart cookie, because she knew how to handle a fool, and that husband of hers, even though he was such a big-shot king, in Pesha's book, he was and he is and he always will be a fool.

Then she added, "Let me tell you what the wise men of old used to say: When the Messiah comes, the crippled will be able to walk and the blind will once again see, but the fool, well, he will always remain a fool."
Sign up for the daily JWR update. It's free. Just click here.
Excerpted from the book "Memories of Laughter and Garlic: Jewish Wit, Wisdom, and Humor To Warm Your Heart" by Leo Lieberman, who was awarded First Place by the American Jewish Press Association in the category of Excellence in Editorial and Commentary. (Click HERE to purchase. Sales help fund JWR.) Comment by clicking here.
© 2004, Leo Lieberman