Jewish World Review March 2, 2003 / 9 Adar, 5764
Over 35 and single? You need a marketing strategy, book says
By John Boudreau
http://www.jewishworldreview.com | (KRT) Ladies, here's a proposition for you.
Make that a business proposition.
If you're over 35 and still on the hunt for a husband, Harvard Business School grad Rachel Greenwald thinks she has the answer. Years ago, the 39-year-old wife, mother and author devised what she calls "The Program,'' a 15-step process whose sole objective is to land the user a spouse.
You'll have to learn to package yourself - become "the product,'' as Greenwald calls it - and do some marketing. There's even a performance review. But follow the Program and the Denver resident practically swears you'll soon be marching up the aisle, orange-blossom bouquet in hand, with a beaming groom eagerly awaiting you.
Last year Greenwald published "Find a Husband After 35 Using What I Learned at Harvard Business School" (Click HERE to purchase. Sales help fund JWR.), and she has become a national sensation because of it. She has appeared on "The Today Show" and been featured in magazines from People to the New Yorker.
Unlike the typical pop psychology self-help book, Greenwald's is short on therapy. Her advice is uncommonly blunt, some might say uncommonly sexist. Singletons won't find any tea and sympathy here. It's time to think about push-up bras, she suggests, as well as magnifying mirrors "for seeing and correcting makeup mistakes and for finding tiny hairs that need to be plucked off your face.''
Further, "whatever your baggage is,'' she warns, "you can't carry it around with you on the Program.''
"Goal-oriented'' women must understand that the post-35 dating scene is a classic supply-and-demand situation, she said.
"There are 28 million single women over 35 in the United States and only 18 million single men,'' said Greenwald, who now provides one-on-one husband-searching counseling for "a lot'' of money. "Sadly, the odds are in the man's favor. As women get older, the market gets smaller.''
"Find a Husband'' comes across as a combination of a business school case study and Dear Abby:
—On wearing revealing clothes: "Having a reputation for wearing sexy clothes might suggest that she is a one-night stand and not a future wife. Again, you want your brand to appeal to marriage-minded men.''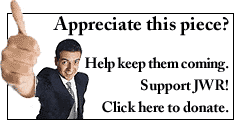 —On how to get a man thinking about the "M'' word (which some men might call a "hostile takeover''): "Create a catalyst to bring the issue of marriage to a head. This is a `crisis' situation where the outcome will give you better information about whether he is or isn't going to propose.'' Examples include "You are contemplating a job offer in another state,'' "Your old boyfriend wants you back'' and "A new man has asked you out.''
—On the importance of improving the packaging: "You are likely to have problem body areas after 35.''
Before getting into the husband-snaring business, Greenwald held several senior marketing positions in education as well as the beverage and jewelry industries. She began her new career after successfully finding her own man at 28, then coaching friends to apply the principles of business school to their romantic lives.
Love it or hate it, women find a certain fascination with Greenwald's book, which is being translated into 16 languages (Paramount Pictures has bought the movie rights).
"People react so strongly to what she has written,'' Palo Alto, Calif., therapist JoAnna Watson said. "People are embarrassed. People are angry.''
Nancy Tamosaitis, a 41-year-old author of books about Internet relationships, finds Greenwald's book "offensive.''
"I met my husband in 1986, and we didn't get married until five years ago. If I had treated it like an advertising campaign, I wouldn't be married to him today,'' said Tamosaitis, a marketing consultant in New York City. "People like Greenwald play upon women's darkest fears - that they will live and die alone.''
Alfred Mandel, who is 46 and single, believes women (and men) who solely rely on a process such as Greenwald's risk missing the most important aspect of a relationship - self-contentment.
The chances of meeting the right person "increases exponentially the more you are happy with who you are,'' the Palo Alto investor said.
But Beverly Hills, Calif., psychologist Jenn Berman said Greenwald has created a new vocabulary for dating. "The matchmaker on the corner closed shop 100 years ago,'' she said. "You have to be your own matchmaker these days. Drowning your sorrows in Haagen-Dazs is not empowering.''
Palo Alto dating coach Fran Compagno, who helps men find love (www.thefranplan.com), said "a woman taking an aggressive and more pro-active stance would be welcomed by the men I see.''
The book is reflective of an era in which people live independently, isolated from the kinds of communities that in the past made mating easier, therapist Watson said.
While Greenwald's business terms might be "ridiculous,'' her book is a good tool, she adds. "In order to have a good relationship, you need to have a book like this, as well as the books that address the deeper issues, such as how to sustain a relationship.''
Watson, in fact, believes that couples need to continually "sell'' themselves to each other because the competition for interest from others does not stop with marriage.
Although she's not in the target audience for "Find a Husband,'' 25-year-old Wendy Nguyen of San Jose, Calif., thinks Greenwald is speaking to her generation, too. She plans to buy the book.
"Today, everybody is so exposed to so many things, especially guys,'' Nguyen said. "Guys have way short attention spans. You have to package yourself and make yourself as marketable as possible, or you don't catch anyone's attention.''
— — —
15 STEPS TO FINDING A HUSBAND
Author Rachel Greenwald's program tells women to take a business approach to getting a marriage proposal.
1. Market focus: Make the Program your No. 1 priority.
2. Marketing support: Find a Program mentor.
3. Packaging: Create your best look.
4. Market expansion: Cast a wider net.
5. Branding: Identify what makes you different.
6. Advertising: Promote your personal brand.
7. Online marketing: Be efficient.
8. Guerrilla marketing: Do something different!
9. Niche marketing: Go out with female friends.
10. Telemarketing: Bring out your Rolodex.
11. Mass marketing: Pump up the volume.
12. Event marketing: Throw a Program party.
13. Product life cycle: Recharge yourself.
14. Quarterly performance review: Evaluate your results.
15. Exit strategy: "Man''agement.
Sign up for the daily JWR update. It's free. Just click here.
Comment by clicking here.
© 2004, San Jose Mercury News Distributed by Knight Ridder/Tribune Information Services.