<!- end inthis -->
Jewish World Review March 8, 2004 / 15 Adar, 5764
Hunting for Jewish ghosts
By Lawrence F. Kaplan

An urban Jew ventures into the country
http://www.jewishworldreview.com | Delhi, Shanghai, the Russian Far East — the search for Jewish life in exotic places grows so tiresome. At least, this was my opinion as a child whose mother, upon touching down in an unfamiliar locale, would master its Jewish history by the time we reached the hotel. "Take off your fins, and let's go find the Portuguese synagogue," went the refrain of a Caribbean vacation. "You can snorkel at Jones Beach when we get home." Or, in New Mexico: "You can visit an Indian reservation in New York. Let's find out something about the crypto-Jews." Invariably, the only trace of Jewish life that awaited us — even on excursions down to the Lower East Side — would be a long abandoned synagogue or cemetery. As for living Jews, I came to suspect that, outside the Upper West Side, Long Island's North Shore, and Century Village, they simply didn't exist.
Two decades have not completely erased the suspicion. In fact, the past year, spent writing a book in rural Virginia, only fed it. Here, again, I found myself hunting for Jewish ghosts. And, on more than one occasion, I found them. The unlikeliest place was surely Staunton, Virginia, once the Warsaw of the Shenandoah Valley. The approach to Staunton cuts through a lush green landscape, all hills and cows. Then, quite literally out of nowhere, there appears what looks to be a deserted stretch of upper Broadway — rows of huge prewar buildings, some with the faded names of Jewish stores painted on their facades, brownstones, and, in the middle of it all, a shul founded in 1876 by a former Confederate Army officer.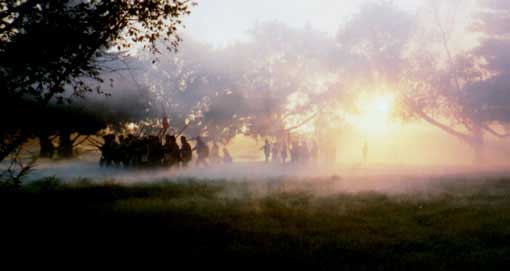 Robert Rosen, author of the fascinating The Jewish Confederates (Click HERE to purchase. Sales help fund JWR.), observes that the Jews of the Confederacy were "Israelites with Egyptian principles." That a people who commemorate their escape from bondage in Egypt celebrated Passover in a society premised on bondage is, to say the least, incongruous. But the Confederacy was good to its Jews — better, surely, than Ulysses S. Grant, who infamously banned Jews from his military district. Repaying the favor, Jewish Southerners spilled their blood at Gettysburg, Antietam, Seven Pines, and throughout the South. One of those who fought was FDR adviser Bernard Baruch's father, Simon, who for years after the war could be heard loosing the rebel yell from, among other places, his seat at New York's Metropolitan Opera.
The Jewish Confederates may have fought side by side with their fellow Southerners, but they were different. To begin with, few if any were farmers. They toiled instead as traders, shop owners, and, in the case of Moses Ezekiel — a hero of the Battle of New Market, located ten minutes from my house — a future sculptor. Why, their critics and persecutors have been asking since roughly the year 200, will the Jews not work the land? Restrictions on land ownership, urbanization, economic factors — all have been offered by way of explanation. Economic historians Maristella Botticini and Zvi Eckstein, whose conclusions Steven Landsburg summarizes in a very funny article on Slate.com, have come up with the most persuasive answer I have seen: Judaism. Before you can read the Torah, which an observant Jew must do regularly, you first must know how to read. Literacy, in turn, opens the door to higher-paying occupations. The catalogue of attempts to reverse this history, to go back to the soil, has produced its share of lemons — the short-lived Jewish colonies in Kansas, for example. It has also produced a Jewish state.
Virginia is not it. After a while, I lost track of the cultural miscues. On one occasion, a trip to the county fair turned sour when, thinking that a procession of pickup trucks was the line for the parking lot, I nearly drove our Hyundai into a monster-truck derby. On another, the idea of a dog being on psychiatric medication — my Shiba Inu was systematically dismantling the quaintly decorated farmhouse we had rented — proved too much for the local pharmacist, who called our big-city veterinarian to complain. Then, of course, there was our hen. She tiptoed up the driveway one day, having fallen off of one of the trucks that carry chickens to their slaughter from a nearby farm. We fed and sheltered her, and, before long, she was following us around the yard and taunting the cows across the fence. Cautioning me not to take this the wrong way, our neighbor remarked that her situation was not unlike, well, that of a Jew escaped from a train. I blanched, visibly.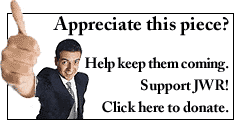 Here I was, an anthropological curiosity in a land of anthropological curiosities. That this is how many cosmopolitan thinkers view rural life even today became apparent to me whenever I returned to New York or Washington. The New York Review of Books' inveighing against the "false nostalgia for an idyllic life never experienced," Howard Dean's patronizing comments about guns and pickup trucks — in certain quarters, Marx's indictment of the "idiocy of rural life" still seems to pass for wisdom. So, too, does the opposite fallacy, the celebration of rural life as the custodian of values America must recover. Even in the hands of the Romantics, the idealization of country life was always something of a lie, and, in the much less capable hands of American politicians, the lie has only become more obvious. In the town where I lived, drug busts were routine. Several local plants recently closed their doors, and, as a result, vans clogged the road at 4 a.m., carrying workers to jobs 100 miles away. The county newspaper doesn't run ads for Shiba Inus. It runs ads for foreclosure auctions.
I write this from a cramped apartment in a dilapidated building in Washington, directly across from the Jewish Community Center, where, I am told, young Jewish professionals go to sweat. The closest thing I have to a rabbi, Lou Reed, warbles a Velvet Underground song about the joy of a city kid boarding a train home after a brief stint on a farm:
Taking me away from my country
I'm sick of the trees
Take me to the city
Even though he imagined living as an alien in the country, Reed sings about leaving "my country." Which, I suppose, is the lesson I learned this year. It's all my country. Our country.
Every weekday JewishWorldReview.com publishes what many in Washington and in the media consider "must reading." Sign up for the daily JWR update. It's free. Just click here.
Lawrence F. Kaplan is a senior editor at The New Republic. Comment by clicking here.
© 2004, The New Republic