Jewish World Review March XX , 2004 /XX Adar, 5764
You can travel a long distance in 48 hours. Even on the Sabbath!
By Robert E. Goodman


http://www.jewishworldreview.com | How? By experiencing Sabbath as it is meant to be experienced.

I experienced an extraordinary shabbaton (Sabbath-centered retreat) with Partners in Torah. I saw new places and things, met with very pious men, and experienced the holiness and spiritual side of Sabbath in its many facets.

We were a diverse group of men and women — some of whom are recent baalei teshuvah and some moving along on this spiritual path. Some of us were members in Partners in Torah, some came at the recommendation of JewishWorldReview.com, others were affiliated with Aish HaTorah, and a few individuals just wanted to experience the beauty of Sabbath. A few of us came from the Maryland and Virginia area, others from the New York area, and a large group of men and women and their families came from Toronto, Canada. There was even a participant from Charlotte, North Carolina. We had the remarkable pleasure of meeting with several great Chassidic Rebbes. We prayed, learned, danced, and sang.

The Orthodox Jewish communities of Flatbush and Borough Park overflowed with courtesy and generosity of heart, hearth, time, mind, and spirit. Wherever I went and whomever I spent time with, I was made to feel extremely comfortable and welcomed. My Judaism and growing observance were cultivated in many ways.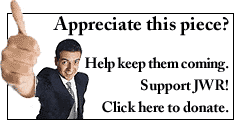 Strolling to Ari's Judaica to buy a new book and Havdalah candle and then later on along 13th Avenue, I saw the hurried world of Borough Park preparing for Sabbath beginning in a few hours. Ari's Judaica is a wonderful bookstore that supports Partners In Torah. It is staffed by knowledgeable men with the patience and sensitivity to answer the many questions of the baal teshuvah or yeshiva bachur. Each time that I meet with Ari, I am always greeted with a welcoming smile and given kind advice that helps me find the right book to further my Jewish understanding.

Experiencing the Chareidim Matzah Bakery was like spending time in a well-oiled matzah making machine. Every 18 minutes I had the chance to watch talented and expert matzah making men and women proceed though each intensely physical step with literally clockwork precision, because it was precisely clockwork that determined the holiness of each delectable handmade shmurah matzah. I made sure to buy some matzah for my own Passover table. It will bring special memories to my seder.

But the absolute best moments of the shabbaton were when I had the pleasure to meet with the many kind rabbis who offered up their time to educate us about the different parts of Judaism. Rabbi Shrage Hager, the Kosover Rebbe, offered words of inspiration to greet us and guide us as we began our shabbaton adventure. At the "Oneg Shabbat", food, wine, and whiskey were lovingly passed around by Rabbi Mordechai Twerski, the Hornesteipler Rebbe. Rabbi Twerski's tish along with Alan Proctor's speech explained how fortunate we all are as Jews to be Jewish, to be able to study Torah, and to love being Jewish. Rabbi Twerski gave me and each man who spoke with him a big hug and enthusiastic words of encouragement to help us move along our spiritual paths.

Rabbi Benzion Bamberger, Rabbi of the Bais Medrash of Flatbush, spoke of the intertwined nature of the Joy of Purim and the Joy of Life on Sabbath afternoon. Special mention must be given to Rabbi Pinchos Breuer, Rabbi of Agudath Israel, Bais Binyomin, who had generously opened up his home to me to share a beautiful Sabbath lunch with his rebbetzin and their children.

I greatly enjoyed our walk around the Flatbush neighborhood where I learned more about Rabbi Breuer and his family and they about me. Many thanks also go to Rebbetzin Breuer for our time together and for our visit to the Seigel family. Rebbetzin Breuer is indeed a very kind woman and anyone in need of a shidduch (a matrimonial match) must meet with Rebbetzin Seigel. Her front door is literally always open. Rabbi Breuer gave a thought provoking drasha (public discource) at the Seuda Shlishis, third Sabbath meal. Rabbi Shmuel Dishon, the Director of Yad Avrohom, concluded the Sabbath with a stirring speech that led the way for a joyous Melava Malka filled with mirth, music, and dancing.

On Sunday morning our group met briefly with HaRav Ahron Schechter, the Rosh HaYeshiva of Yeshiva Chaim Berlin, who discussed how the words "Partners in Torah" is so true and self-fulfilling by closely examining how the two terms "partners" and "Torah" interrelate.

Finally, our group met with and received blessings from HaRav Yisroel Mordechai Twerski, the Rachmastrivka Rebbe. This became one of the most memorable moments of the entire shabbaton, but it took a great deal of introspection to realize it.

My experience of being blessed by the Rachmastrivka Rebbe was like nothing I had ever experienced. I have never met personally with a man of his quiet pious magnitude, a man who lived such an austere life, nor had I ever asked for someone's blessings before. It bordered on being a surreal experience.

The other men and I lined up to talk with the Rebbe's gabbi (assistant). At first my mind was a blank. I didn't know what to say or to ask for. As many readers already know, Pirkei Avos says that the wealthy person is the one who is content with what he/she has. Perhaps it was (false) modesty on my part, but I went in to meet him with the thought of not needing or wanting anything in my life for myself. Then I thought about my father and his ill health and asked the Rebbe for a refuah shlemah, to pray for him to become well. Being still single, it was suggested that I ask for a shidduch, which I did. The Rebbe blessed me for these things and also with success in my career and money to earn and donate generously. Then I left the Rebbe's presence. The door shut behind me as I walked out of the library and all of a sudden I felt like I had missed the whole point for being with this man.

As I slowly walked downstairs and outside to chat with a few men that I had met over the course of the weekend, I felt a nagging feeling inside me. The other men were chatting about their own remarkable experiences meeting with the Rebbe and of the entire shabbaton.

"But where was my remarkable experience?", I thought to myself. I immediately turned on my heels, and ran back up the stairs of this tiny little home to ask if I could see the Rebbe again. I patiently and nervously waited as all the remaining men and women had their special private moments with the Rebbe to ask him for their needed blessings. What I had asked the Rebbe for was itself important and eye opening. But even more vitally important than what I asked for was realizing that these were the things that I really needed to ask of the Rebbe. In particular, I asked the Rebbe to bless me so that my heart be opened to the ways of Torah as is mentioned in the last paragraphs of the central Shemoneh Esrei prayer. This second time with the Rachmastrivka Rebbe was for me the most valuable experience of the entire shabbaton weekend.

A final note with many thanks must go to Benjie and Esti Epstein and their children for opening their lovely home to me for the shabbaton, to Bruce Listhaus, my partner in Torah for the last 2 3/4 years, for matching me up with Benjie (one of his best friends and chavrusahs (study partners) on this special occasion, to Yidel & Lauren Eisenberger for a scrumptious Shabbat dinner, to Yejudah Lowinger for the translating, lift, lunch, and a great talk, and to my ever growing circle of friends and fellow daveners at Agudath Israel, Bais Binyomin.
Sign up for the daily JWR update. It's free. Just click here.
Robert E. Goodman resides in College Park, Md. Comment by clicking here.
© 2004, Robert E. Goodman