http://www.NewsAndOpinion.com | One of the paradoxes of the digital age - which I believe has been mentioned here before - is that some of the best information on computing topics can be found in print, as opposed to online.

That's not to knock the Internet of course, but rather to offer the gentle reminder that there's some rather vital stuff between the covers of books and magazines worth investigating.

For example, one of my favorite applications - and one I believe is vastly under-appreciated by computer users - is the full version of Adobe Acrobat, which lets you edit and create Portable Document Format, or PDF, files, as well as - in some cases - strip down a PDF file into components you can use.

Building a PDF file can be a bit daunting once you get beyond the basics, however, and there are "tricks of the trade" that can elevate the everyday user of Adobe Acrobat into a rarified atmosphere of near-metaphysical mastery of what this program can do. This knowledge can come from years of working with the software, from tedious and possibly expensive classes, or it can come from a man named Taz Tally.

Mr. Tally is a veteran of graphic arts, and a flat-out expert when it comes to Adobe Acrobat 6. His new book, "Acrobat 6 and PDF Solutions" (Sybex, $34.99, www.sybex.com) will take you into realms of PDF creation you might never have imagined: collaborative document creation, "pre-flighting" of your work, even e-book creation. There are 30 pages dedicated to creating Acrobat-friendly forms, which, in turn, you can send to people to fill in (onscreen) and send back to you. Anyone who's had to collect massive amounts of data from a variety of people will tell you what a blessing a good form creation system can be.

The book includes a CD-ROM with a variety of add-on applications that can aid in PDF creation and management, as well as example and project files that can be used with exercises in the book. This makes the book an "interactive" tool for those determined to master Acrobat, a group I hope to join at some point.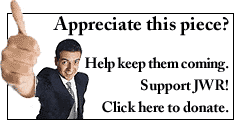 Mr. Tally's style is crisp and direct; his book's examples are helpful and educational. I believe this is a volume that will be essential for Acrobat users, and if you're serious about this software, the moral is simple: you must have "Acrobat 6 and PDF Solutions" within easy reach of your workstation.

WINDOWS PC USERS will likely feel the same way about PC World magazine, now in its 22nd year of publication (www.pcworld.com or AOL keyword PCWORLD). Though slimmer (180 pages for April 2004) than in the days of the PC industry "boom," this monthly is packed with useful information that I haven't seen elsewhere.

Perhaps the article of greatest interest to me - and perhaps to you -- is "The Cheapskate's Guide to Printing," which examines a host of ways to make inkjet and laser printing less costly, in terms of ink and paper. From the slightly creepy (recycle one-sided office castoffs to print rough drafts at home) to the more sensible (office products chain Staples will pay for repairs if one of their recycled/reloaded inkjet or laser cartridges damages your printer), the tips are generally solid, creative and helpful. I was impressed that the magazine went to experts at the Rochester Institute of Technology, in New York State, for an analysis of the "total cost of ownership" of several inkjet printers, at the 500 page and 3,000 page mark.

This is the kind of analysis and reporting that computer magazines can do very well. It's a service to readers, and it's the kind of thing that makes PC World a regular read for me. Another good feature in the issue, by the way, centers on ways to find things faster on the Internet, adding tips for Google and other popular search engines.

There's tons of computer information out there, much of it of dubious value. Having authoritative sources, whether it's a good book like "Acrobat 6 and PDF Solutions" or a renowned monthly such as PC World, makes wading through this thicket of data a bit easier.
Find this column useful? Why not sign-up for the daily JWR update. It's free. Just click here.
JWR contributor Mark Kellner has reported on technology for industry newspapers and magazines since 1983, and has been the computer columnist for The Washington Times since 1991.Comment by clicking here.