http://www.NewsAndOpinion.com | Just when you thought there was nothing new on the office software front ... you-know-who is back in the pool. WordPerfect, on which some of us cut our personal-computing teeth, is back for version 12, and will be in stores in late April.

It's nice to have choices in the computer field, and WordPerfect's "Office" suite — the eponymous word processor, the Quattro Pro spreadsheet and Presentations for creating slide shows — is a viable alternative to both the high-price Microsoft Office and the free, but troublesome OpenOffice suite.

There's also an address manager, templates and integration with either Microsoft Outlook or the free Outlook Express program, either of which can handle e-mail. The publishers say the new software will be file compatible with equivalent Microsoft Office programs such as Word, Excel and PowerPoint.

According to the company, pricing for the standard edition of WordPerfect Office 12 starts at $299.99 for the full version, $149.99 for the upgrade edition and $99.99 for the education edition. All of these prices are competitive with Microsoft's equals.

You may also find WordPerfect Office 12 — the formal name of the bundle — in one form or another if you buy a Dell Computer Corp. or Hewlett-Packard PC. On Dell models, the suite, fully licensed, comes bundled; on the HP side, you get a 30-day demo.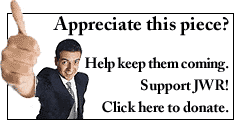 The reasons people have for using something other than Microsoft Office usually center on habit or money. If you learned everything on WordPerfect, you are probably at a point where switching would be a problem. If you don't like paying Microsoft's prices, you won't mind switching.

Corel Corp. is making it easier for the latter group of users: You can start up WordPerfect in Microsoft Word-compatible mode, showing menus and features in a style most familiar to Word users. The same can be done for Quattro Pro, but more: You can pick Excel or Lotus 1-2-3 emulation.

In most areas, there's little to distinguish the two competing suites. On most documents, WordPerfect will read Word files easily, and then write them back in Word format. There are some differences between WordPerfect and Word that will grate longtime users of the latter: check-as-you-write spell checking is enabled in WordPerfect, but automatic correction (changing "Wrod" into "Word," for example) is not.

The program also has a nasty habit — seen in other programs, to be fair — of taking the period at the end of an abbreviation such as "Inc." as the signal to capitalize the next word.

Another hobby horse, easy word counting, is not quickly found in WordPerfect, although you can tailor the tool bar to allow a one-click tally.

I also have the feeling they will need to check compatibility with all Microsoft Word formats and particularly more complex documents. As an experiment, I brought a Microsoft Word file over from my Mac — one that does work perfectly well with Word 2003 on the PC. I made some changes, saved it back to a remote disk drive and opened it up on the Mac. Several key formatting elements were messed up, and now I'll spend some time doing cleanup.

But if you are looking for a budget-conscious way to provide good office productivity software to your staff, this new WordPerfect Office suite might be worth investigating.
Find this column useful? Why not sign-up for the daily JWR update. It's free. Just click here.
JWR contributor Mark Kellner has reported on technology for industry newspapers and magazines since 1983, and has been the computer columnist for The Washington Times since 1991.Comment by clicking here.