Studies suggests Vitamin E helps prevent bladder, prostate cancer


http://www.NewsAndOpinion.com | (KRT) Vitamin E, which gets mixed reviews as a tool for preventing heart disease, dementia and other woes, may be valuable for preventing deadly bladder cancer, a new study suggests.
Other research boosts the theory that it may help ward off prostate cancer.
If so, it would be one tool people can easily use against these two malignancies, scientists reported Sunday at a meeting of the American Association for Cancer Research.
And it can be done by adding as little as a handful of almonds or a serving of spinach a day to the diet.
"It's not a huge difference," said John Radcliffe, a dietitian from Texas Woman's University in Houston who presented the research.
Prostate cancer is the second most common cancer in men after skin cancer and the second-leading cause of cancer deaths in men. In the United States this year, about 230,000 new cases and about 30,000 deaths from it are expected.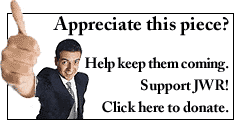 Bladder cancer is less common - about 60,250 cases are projected - but a greater portion of those cases are fatal. About 12,700 Americans will die of it this year. Five-year survival is 94 percent if it's detected when confined to the bladder, but drops to only 48 percent if the cancer has spread, and to a mere 5 percent if it has spread widely.
Vitamin E is an antioxidant, a substance that can help repair cell damage that can lead to cancer. It's found in spinach and broccoli, certain oils, and certain nuts and seeds, but studies have been mixed on whether it prevents disease or whether supplements or dietary sources give this benefit.
Most supplements contain a shelf-stable form of vitamin E called alpha-tocopherol, or alpha-T. Foods vary in the amount of this they contain as opposed to another form, gamma-T. The new research suggests alpha-T is beneficial, whether from diet alone or a combination of diet and supplements.
Researchers from Texas Woman's University and the M.D. Anderson Cancer Center in Houston surveyed the dietary habits of 500 bladder cancer patients and a control group of healthy people matched for age, race and other factors.
As a group, none of them got nearly the recommended daily amount of vitamin E - 15 milligrams, about 30 international units - the amount in a standard multivitamin pill. But those with high intake had nearly half the cancer risk of those with low intake.
Most Americans don't get the daily requirement. Bladder cancer patients averaged 8 milligrams a day versus 9 milligrams in the control group. The difference amounts to eight to 10 almonds or a single serving of another vitamin E-rich food, Radcliffe said.
"As alpha-tocopherol intake went up, the protective effect seemed to be greater," he said.
The type of food matters, he said. Almonds have alpha, but pecans have gamma. Soybean oil has gamma, but cottonseed, canola and olive oils are alphas. Green, leafy vegetables are alpha, too. Peanuts are both.
The study was funded by the National Cancer Institute, the State of Texas, and the Texas Food and Fibers Commission, a state-created group that promotes use of local products, such as cottonseed oil.
The second study is a new analysis involving participants in a provocative Finnish study that several years ago suggested vitamin E supplements (alpha-T) cut the risk of prostate cancer by one-third.
Scientists were skeptical of those findings because the study involved nearly 30,000 heavy smokers and was designed to test the value of another nutrient, beta carotene, rather than vitamin E.
The new analysis looked at stored blood samples of 100 of those participants who later developed prostate cancer and a control group of 200 who did not, and found that those with higher vitamin E levels had a 28 percent lower prostate cancer risk than those with low vitamin E intake.
Carmen Rodriguez, a vitamin E expert at the American Cancer Society, which had no role in either study, said the new research helps clarify the picture and strengthens the hopes for vitamin E's cancer prevention role.
"The concern was ... it might be a problem to give alpha-tocopherol if gamma is the relevant one," she said.
A more definitive answer is expected to come from SELECT - the Selenium and Vitamin E Cancer Prevention Trial - which is testing whether vitamin E and the nutrient selenium alone or in combination can prevent prostate cancer.
"That is the kind of trial that's required to make any sort of recommendations" on vitamin E supplementation, said David Alberts, director of cancer prevention and control at the University of Arizona in Tucson.
The American Heart Association doesn't recommend vitamin E supplements because studies on its value for coronary disease prevention have been mixed, but the association advises people to follow the food pyramid, including five servings a day of fruits and vegetables.
___
VITAMIN E FOODS
A study released Sunday suggests that a form of vitamin E called alpha-tocopherol may be valuable in preventing bladder cancer. Foods that are good sources of alpha-tocopherol include:
_Almonds
_Spinach
_Peppers
_Sunflower seeds
_A variety of oils, including olive, cottonseed and canola
Appreciate this column? Why not sign-up for the daily JWR update. It's free. Just click here.

Comment by clicking here.