Jewish World Review March 24, 2004 / 2 Nissan, 5764

Problem with moving files after downloading anything from the Web; hidden command in Excel that allows spreadsheet to print lines when moving to Microsoft Office; after 'puter tune up, no longer can move image files from digital camera to the hard drive
By James Coates
http://www.NewsAndOpinion.com | (KRT) Q. I have been having a problem with moving files after downloading anything from the Web. I am using Windows 2000 and Netscape 7.1. After I download a file and exit from my browser, I cannot drag a file from one folder to another. If I reboot then I can drag a file anywhere.

While I am logged on I get a message saying "svchost has generated errors" and is being shut down. I use a dial-up modem, which should not cause the problem. Something is getting set either by Netscape or its download manager but I haven't found it yet.

I hope you can shed some light on this problem.

Patrick Flynn @worldnet.att.net

A. That error message regarding the need to shut down svchost sends chills down the spines of corporate and institutional computer network administrators these days. That's because it can refer to the so-called remote procedure call bug in Windows XP and 2000 that permitted hackers to launch several recent nasty virus/worm attacks — including the infamous Blaster worm.

Your solution is to fire up that telephone modem and head to the Microsoft Web site to download Service Pack 4 for Windows 2000, which most likely will fix your problem. Ironically, you probably will need to shut down your computer after you download SP4 because of the problem it's supposed to fix.

You can find SP4 by going to www.support.microsoft.com and using SP4 as a search term.

I should add that message boards focused on technical support problems contain all kinds of speculation that the svchost error hits after computers have been cleaned of the Blaster worm. In some of these cases the experts have needed to use other Microsoft help called patches.

When you go to the SP4 area you will find a link to patches and if the service pack upgrade doesn't fix you up, look for patch number KB823980.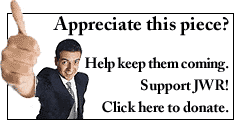 Q. I have an old ClarisWorks program from Apple Computer Inc. that is no longer being manufactured. Thus, it does not have an updated version and I cannot open my existing programs because of an EXEC.ERROR.

Do you know of a software program with a spreadsheet that will print the lines? Microsoft Office 2000 (Microsoft Word and Microsoft Excel) does not print the lines.

Maggie Jones @comast.net

A. Au contraire, Ms. J., Microsoft did, indeed, tuck away a command in Excel that will print those lines you want when moving to Microsoft Office. After all, without grid lines the use of Excel spreadsheets to track office sports pools would not exist as we know it.

All versions of Office since 2000 have tucked away the commands to print out grid lines around each cell in spreadsheets under the Page Setup section of the File command. Click on File then Page Setup and you get a menu box with a number of tabs. Select the tab called Sheet and you will find a check box to click to toggle the printing of grid lines.

You don't ask for any help using the spreadsheet files you created in ClarisWorks, but I'd like to remind you about the presence of the gargantuan Web auction site eBay. There it usually is possible to find somebody selling copies of all kinds of outdated software, including ClarisWorks.

If the only reason you're considering an expensive move to Microsoft Office is getting grid lines, then you might be happier going to eBay.com and search for a working copy of ClarisWorks to replace your damaged one.

Q. Not long ago my computer was taken away for a tune-up and now it no longer lets me efficiently move image files from my digital camera onto the hard drive. Until the tune-up, when plugging my USB cable from camera to computer, a wizard of sorts appeared telling me that it detected my camera and photos. It then offered a choice as to what I could do with them.

This made bulk transfer of my photos very simple; I only had to choose where I wanted them transferred and it was done. Now the computer just shows the camera as an icon under My Computer along with the hard drive and floppy drive. So I must transfer the files manually, which is time-consuming.

Could you be of assistance here? I am operating under the XP system.

Barrie J. Lax, Ottawa, Canada.

A. I can tell you how to restore the wizard and also show you why you don't need it, Mr. L.

Let's start with how to get by without using the software that came with the camera with that wizard to perform batch moves of image files from the camera into your My Pictures folder. A simple routine of three key presses will move those files at least as fast and probably faster than messing with your wizard.

Go to the My Documents folder and then find and open the My Pictures file. Now click on My Computer and open the camera folder. When the icons for all the images appear, hold down the Control key and press A. This will highlight all of the photo icons. Now hold down Control and tap C for copy. Next move to the open My Pictures file and click your mouse inside the folder's display. Then hold down Control and press V, which will paste the entire collection of images from the camera to the hard drive.

If you disagree with me that this simple set of keystrokes handles bulk transfers faster than those wizards that direct users through their own process, then let's cover getting the wizard back.

The first step is to find the camera company's software and delete it and then use the CDs that came with the camera to reinstall the software. Click on Start and Control Panel and then open the icon marked Add/Remove Programs. Find the software entry bearing the camera's name and order it deleted.

Now you need to make sure the drivers for your camera's USB cable were removed. Hold the cursor arrow over My Computer and press the right button. Pick Properties in the pop-up menu and then select the Hardware tab in the next display. Click on Device Manager and look at the bottom of the list for the USB devices still installed. If you find your camera's USB listed, select it and then chose Remove.

You may not need to do this because the process should remove the driver software for the camera as well as the wizard. Either way, after you reboot the machine it will react as though it was seeing the camera for the first time. Then you can simply repeat the steps you originally took with the CD to install the camera and software when it was new.
Appreciate this type of reporting? Why not sign-up for the daily JWR update. It's free. Just click here.
James Coates is a columnist for the Chicago Tribune. Let us know what you think of this column by clicking here.

© 2004, Chicago Tribune; Distributed by Knight Ridder/Tribune Information Services