[ J E W I S H L I V I N G ]
wake-up call
Arafat has mastered history's lessons. The West has not
By Ranan R. Lurie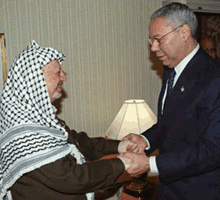 Does history, in fact, repeat itself? Lost in the tumult of escalating Middle East violence -- and the ongoing tack of moral equivalency that permeates its analysis -- is the emerging of a very shrewd strategy. We ignore it at our own peril.
under-reported
Worlds away: A snapshot of anti-Semitism in the Moslem world
By Michael Long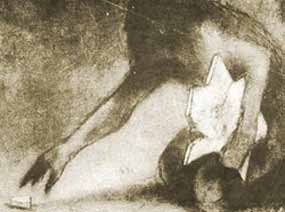 There are in this world, as Mark Twain observed, lies, damned lies, and statistics-but the most damaging calumny is the vengeful smear. Cheerily untethered to either evidence or common sense, the smear serves the complementary purposes of demonizing an enemy to others while justifying one's own hatred.





[ D A I L Y I N S P I R A T I O N ]


WISDOM EACH DAY: Start your day off right with words that will speak to your heart and soul. (NEVER TRIED THIS FEATURE? YOU DO NOT KNOW WHAT YOU ARE MISSING!)




[ L I F E S T Y L E S ]

Bruce Williams on JWR: Will power; paying mortgage payment before the end of its grace period

Dr. Peter Gott: Not all headaches are migraine; I have an embarrassing problem; rotator cuff injury




[ I N S I G H T ]



Jonathan Turley: How Clinton got off: A law professor's take

Steve Young: The Realies

Argus Hamilton's daily chuckle


---
IN LATEST MIX-UP, BIN LADEN RECEIVES MINNESOTA DRIVER'S LICENSE
State Officials Red-faced Over Bureaucratic Goof — Andy Borowitz
---
Bill Steigerwald: Suddenly, it's cool again to be a man

Bob Greene: War questions to which no one has answers

Jules Witcover: Political junkies convention

Michael Barone: The common good (GREAT!)

Michael Ledeen: Iran simmers still: Where's the press?

Debra J. Saunders: Bush isn't worried about alienating loyalist voters

John Leo: Deaf to good sense (OUTRAGEOUS!)

MUGGER: Rare Bush stumble

David Limbaugh: Discriminating against American culture

Kathleen Parker: Osama and Tony, brothers in banality (EXCELLENT!)

Philip Terzian: Justice is human

Jonah Goldberg: Jumping ahead of Japan

Charles Krauthammer: I would have acquitted Andrea Yates

Wesley Pruden: Persuading a friend to commit suicide (MUST-READ!)

George Will: The Klan's black candidate

Thomas Sowell: Naming names





[ W O R T H 1 0 0 0 W O R D S ]

Mallard Filmore

Thadeus and Weez

Joe Heller (NEW CONTRIBUTOR!)

Jeff Koterba

Jack Higgins

David Cox

Gary Varvel

(Att. working columnists and editorial cartoonists: Think you have what it takes to be featured on JWR? Drop us a note. And readers: We're always open for suggestions!)



[ F A S T P O L I T I C S&nbsp ]








require ("t-ssi/rtorah.html"); ?>