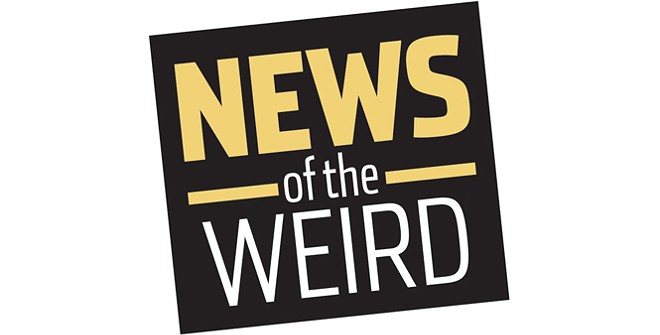 • David Baird of Yukon, Oklahoma, took up arms against his neighbor, John Stafford, after Stafford went on a bizarrely violent rant on Feb. 5, KFOR reported.
Stafford assaulted the neighborhood for 12 hours, throwing feces into the Bairds' yard and trying to break down a fence using a Roomba vacuum cleaner.
As he and his family took shelter in their home, Baird warned Stafford: "If you break through this fence, I will have to shoot you."
Finally the bomb squad and SWAT team were called in, and Stafford barricaded himself inside his home, making six calls to 911 during the ordeal.
"I am going to run you guys into the f-ing ground," he said during one.
"OK, have a nice night," the dispatcher replied.
Eventually officers released cans of pepper spray to budge Stafford from his house. He was charged with planning an act of violence. [KFOR, 2/6/2020]