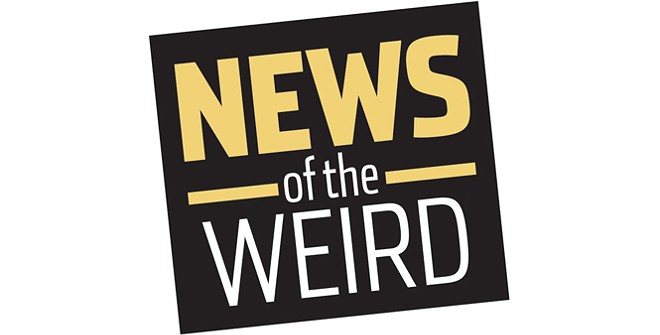 • In the fall of 2018, the Florida Department of Law Enforcement launched Fortify Florida, an app intended for students to anonymously report suspicious activity.
Since then, more than 6,000 tips have been received statewide, but school officials are feeling mostly frustration, reports WFTS in Tampa.
Indian River County Superintendent Dr. David Moore said students will "talk about the flavor of the food in the cafeteria."
Pasco Superintendent Kurt Browning said, "The number of kids entering bogus tips is consuming a great deal of resources. ... There's a coyote in my front yard," was one example.
Indian River Country authorities spent hours investigating a report of a student planning to shoot up a high school, only to find out it was a revenge report for a recent breakup.
Florida lawmakers are considering a bill to allow authorities to track tipsters' IP addresses and prosecute those who submit false information. [WFTS, 2/3/2020]
• Ottawa, Ontario, businessman Bruce McConville, 55, who ran for mayor in the last election with a tough-on-crime platform, has gone to great lengths to avoid paying his ex-wife the spousal and child support he was ordered by the court to provide.
The Ottawa Citizen reports McConville has long defied several court orders involving his finances, finally telling Superior Court Justice Kevin Phillips he withdrew over $1 million (Canadian) from six bank accounts, but he no longer had the cash.
"I burnt it," he told the incredulous judge, who replied, "I don't believe you, I don't trust you, I don't think you're honest," and on Jan. 28 sentenced McConville to 30 days in jail, after which he'll face penalties of $2,000 for each day he fails to provide a full account of his finances, including where the $1 million-plus in cash is.
The fines will be paid directly to his ex-wife.
"You cannot thumb your nose at the court as you have done," Phillips warned. [Ottawa Citizen, 2/4/2020]