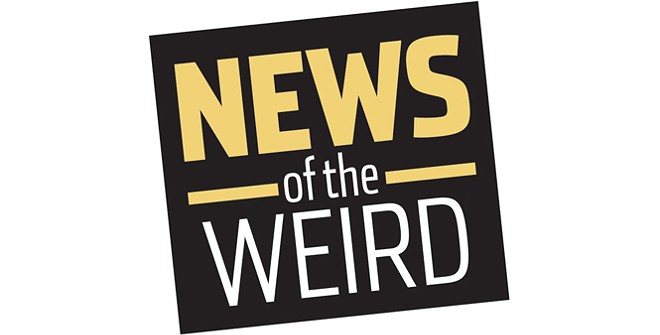 • The moral of this story: Don't hog the bacon.
Gregory Seipel, 47, of Ludlow Falls, Ohio, was arrested on Jan. 30 after being accused of attacking a man with a knife during an argument over bacon, WHIO-TV reported.
The unnamed victim told Miami County Sheriff's officers he had made bacon that morning for breakfast, and Seipel took issue with the amount he had eaten.
The argument escalated until Seipel allegedly grabbed the victim by the back of the head and held a razor blade to his neck, cutting him.
Seipel was charged with felonious assault and was held on $50,000 bond. [WHIO, 2/3/2020]
• Two chemistry professors at Henderson State University in Arkadelphia, Arkansas, were formally charged on Feb. 3 with manufacturing methamphetamines and possession, KTHV reported.
Terry David Bateman, 45, and Bradley Allen Rowland, 40, both associate professors, were arrested on Nov. 15 and had been on administrative leave since Oct. 11, after the science center on campus was closed because of a chemical odor.
It reopened on Oct. 29 after testing, but in the meantime, according to court documents, faculty members reported to the Clark County Sheriff's Office the two were acting in a way that indicated "these persons were involved in some type of illegal activity."
The suspects had also lost weight and were "extremely guarded" about who was in their laboratories and when. (Should have sprung for the RV.) [KTHV, 2/3/2020]