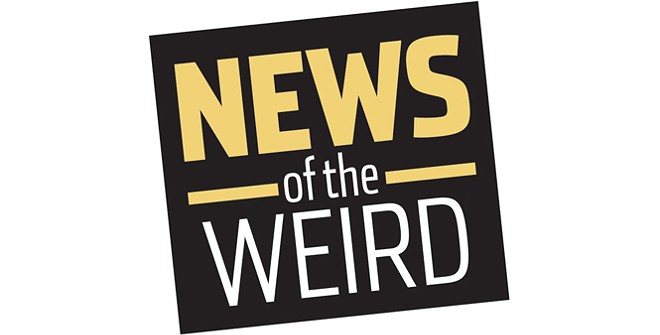 • Antoine McDonald, 21, of Altamonte Springs, Florida, became famous last year for dressing up as the Easter Bunny in Orlando, but he found his costume unhelpful on Jan. 16 after ramming his motorcycle into a carport, which collapsed on a car parked there, according to the Florida Highway Patrol.
The motorcycle then hit a fence and flipped over, and a neighbor observed the Easter Bunny limping away from the scene.
When officers caught up with McDonald, lying in the backseat of a car, he denied involvement in the crash: "I wasn't in any crash. I'm the Orlando Easter Bunny. Google it," he claimed.
"The bunny appeared to be alive," officers reported, according to the Orlando Sentinel, and they asked him to remove the costume before arresting him and transporting him to the hospital for rib and leg injuries sustained in the crash. [Orlando Sentinel, 1/24/2020]