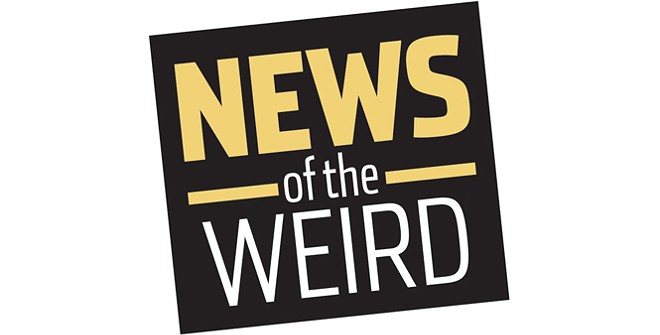 • Houston mother Emily Madonia's nightmare began in 2015, when the Elsa (from "Frozen") doll her daughter received for Christmas 2013 began reciting lines from the movie in both English and Spanish; originally it had only spoken English.
Next, the doll began speaking and singing randomly, even when her on/off switch was in the OFF position.
In December 2019, Madonia threw the doll out, Click2Houston reported, but she and her husband later found the doll in a bench inside their home.
So they double wrapped the doll in plastic bags and "put it in the bottom of our garbage can," Madonia wrote on Facebook.
Days later, her daughter found the doll again in the backyard.
Finally, Madonia sent the doll to a friend who lives in Minnesota, where it remained at press time.
In the meantime, Madonia has been contacted by paranormal investigators and the Travel Channel. [Click2Houston, 1/18/2020]
• Ben Lilly, 40, on his way to Halifax in West Yorkshire, England, on Jan. 25 passed an object in the road that looked like a dead animal -- a leopard, to be specific.
Lilly stopped and turned around, carefully approaching the large cat. He told Metro News his heart was racing and he was afraid his face might be "ripped off" by the beast.
"I saw the markings on it. It had the tail bit on it, too," Lilly said. "But as soon as I looked at it from the other angle, I started laughing."
It turned out to be a leopard-print jumpsuit, complete with tail. Lilly speculated on Facebook it might be "some tart's coat from last night. ... It was Saturday morning and Halifax is a bit of a drinking town." [Metro News, 1/30/2020]