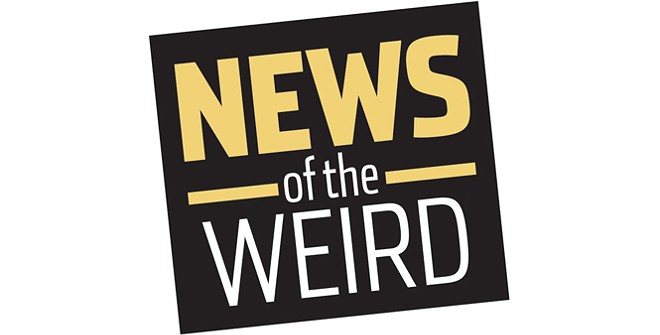 • In Toronto, the streetcar tunnel into Queen Quay Station is protected by an automatic gate, rumble strips, flashing lights and signs warning automobile drivers not to enter.
But at 2 a.m. on Jan. 22, one driver managed to ignore or overlook all the warnings, driving his car about 600 meters through the tunnel before arriving at Union Station and becoming stuck on a concrete block, the CBC reported.
"We're sort of hard-pressed to think of any other measures we can take at this point" to deter drivers, a spokesman for the Toronto Transit Commission said, "short of closing the tunnel, and that's not an option." [CBC, 1/22/2020]
• It's been unseasonably cold in Florida (see Falling Iguanas item above), and one St. Petersburg man apparently became so desperate for warmth on Jan. 21 he set fire to a stack of paperwork in his apartment around 3 a.m.
WFLA reported that the flames Mark Okrent, 66, ignited were significant enough to trigger smoke detectors, which summoned the fire department, but no one in the 30-unit building was hurt in the incident.
Except Okrent, who was charged with first-degree arson. [WFLA, 1/23/2020]